AHII Diabetes Initiative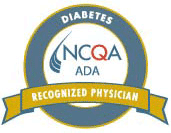 The initial initiative launched under the Alabama Health Improvement Initiative (AHII) focused on diabetic patient care. Endorsed by the Medical Association of the State of Alabama (MASA), the goal of the AHII - Diabetes Initiative was to recognize and reinforce Preferred Medical Doctors (PMDs) in the specialties of family practice, general practice, internal medicine, pediatrics and endocrinology who attained recognition through the National Committee for Quality Assurance (NCQA) Diabetes Recognition Program (DRP).

Synopsis of the AHII Diabetes Program
The program was launched in 2008, at which time there was one physician in the state recognized by the NCQA for excellence in diabetes care. At the end of the initiative, there were over 160 physicians that achieved recognition in the state. From 2008 - 2011, physicians became more aware of proper diabetes management protocol resulting from the review and application of the NCQA Diabetes Recognition standards. More than 600 application workbooks were distributed to physicians in the state. Analysis demonstrated that program participants had superior physician quality indicator performance related to diabetes specific measures. You can view performance through our Doctor Finder Tool.
All Primary Care Physicians Are Now Eligible for Reward
NCQA Diabetes Recognition is now included as a criteria measure in the Blue Cross and Blue Shield of Alabama primary care value based payment program. All primary care physicians that meet basic requirements are eligible to participate and earn reward payments. Physicians that have active Diabetes Recognition Program (DRP) recognition are highlighted on our doctor finder by having the NCQA seal listed within their credentials tab.
Please contact NCQA for specific details about the criteria that must be achieved in order to become a recognized physician.
NCQA Contact Information
Contact NCQA Customer Support at 1-888-275-7585.