A Family History for Health: How to Compile the Information Your Doctor Needs to Know
BACK TO ARCHIVES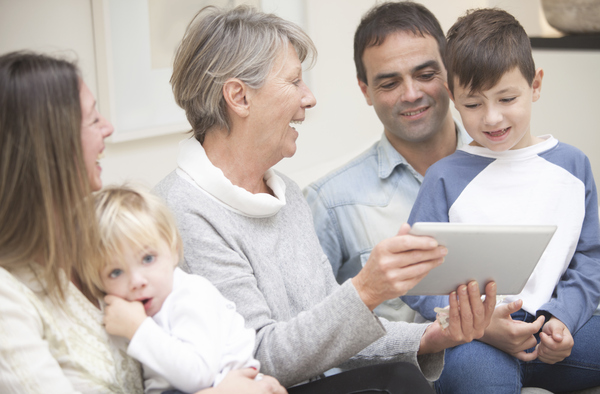 4.27.18 | CMC - Blue Cross Blue Shield - Editorial
You got your mom's eyes, your dad's chin and your grandmother's laugh. You and your brother have the same walk, and it sometimes feels like you're looking in the mirror when you talk to your child.
Of course, those aren't the only things you have in common with your family.
Your genes may be able to tell you a great deal about yourself when it comes to risks for certain diseases. If your mother had breast cancer, for example, you are more likely to be at risk. If your dad had glaucoma, you have a higher chance of being diagnosed. When it comes to your health, knowledge is the first step to empowerment, and it's important to initiate conversations with your family about your history so that you can share that information with your doctor. Here's how to begin.
Start talking
It's not easy to bring up tough topics like health challenges, but it is important. Schedule a family meeting with both sides of the family, either over the phone or in person, and query family members about the illnesses that have occurred among your relatives. It can also help to ask about what medications family members take regularly, how people in your family have died and at what age.
Ask specific questions
There are a few diseases and conditions that have a known genetic connection, and those are the ones you should ask about specifically. They include:
Cardiovascular disease, including stroke and heart attack
High blood pressure and high cholesterol
Diabetes
Cancer
Mental illness and other neurological diseases
Record what you learn
Take copious notes as you talk so that you can share information with your doctor and the rest of your family, including your children or future children. Find out the name, age and relationship of each family member (including parents, grandparents, siblings and children) who was diagnosed with a disease or health concern. To help guide you, the United States Surgeon General offers an online tool called "My Family Health Portrait" where you can enter, save and update your family health history.
Talk to your doctor
Share your family health history with your physician. He or she will be able to advise you on any screenings or tests you should schedule in light of the new information. Your doctor will also be able to discuss prevention tips and shed light on any signs and symptoms you should pay attention to when it comes to your health.
Take care of yourself
While genetics may play a role in your risk factors, you also have the power to navigate your path to wellness. Eat a healthy, balanced diet and maintain a healthy weight. Exercise regularly. Don't smoke. Get plenty of sleep and manage your stress. Think back to the common-sense wellness lessons your parents shared with you when you were growing up. Those words may be just as influential as your parents' genes when it comes to your health.
BACK TO ARCHIVES