Playing is good for grown-up brain and body
BACK TO ARCHIVES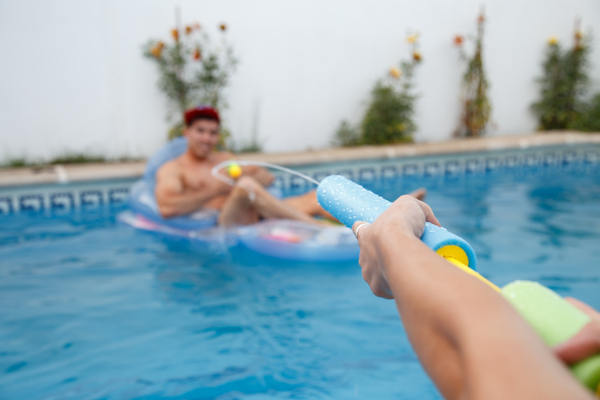 4.23.18 | The Washington Post
Want to feel better, smarter and healthier?
It might be time to get serious about play. TED's list of talks about the importance of play is a good place to start. It includes nine talks that might persuade you to take a more lighthearted approach to life — and help you reap the health benefits of your new attitude.
The free videos offered by TED have a reputation for tackling serious subjects — topics such as work, technology, psychology. This collection is a bit different. Each expert approaches play with TED's signature smarts but keeps the focus on fun.
That's a good thing. Researchers are increasingly convinced that play promotes health, even in adults. They've documented associations between play and improved mood, reduced stress and better relationships, and as time goes on, so does research into how the human mind and body reacts to games and imaginative interactions.
Play can act like therapy and help people relate better to others. Fun can also improve brain function. In turn, adults can transfer those skills to challenging situations when things don't feel that much fun.
Stuart Brown, a physician and psychiatrist whose talk is included on the list, is so sure it's worth studying that he founded the National Institute for Play, a nonprofit organization dedicated to fostering and better integrating play research. Adults are designed to play their entire lives long, he says in the talk.
He encourages them to revisit their most lighthearted moments and give in to their impulse to laugh, roughhouse, dance and make light of life as a matter of neurological survival.
Covering the health benefits of fantasy and flirtation, prompts that spark playful ideas and a manifesto on how we might incorporate play into our culture, the "play" list might even make you wonder why you're spending so much time in front of your computer. No worries: With episode lengths ranging from five minutes to a half-hour, you'll have plenty of time to play hooky. It's for your health, after all.
This article was written by Erin Blakemore from The Washington Post and was legally licensed through the NewsCred publisher network. Please direct all licensing questions to legal@newscred.com.
BACK TO ARCHIVES