Select content that is important to you from the menu below.
Click on a category, then drag and drop the daily article news feed that interests you into the area below.
Content Archive
View previously published articles with the most recent shown first. Filter the articles by clicking on the category title, Health, Family, Lifestyle, or Nutrition.
Activities:
6 best apps for golfers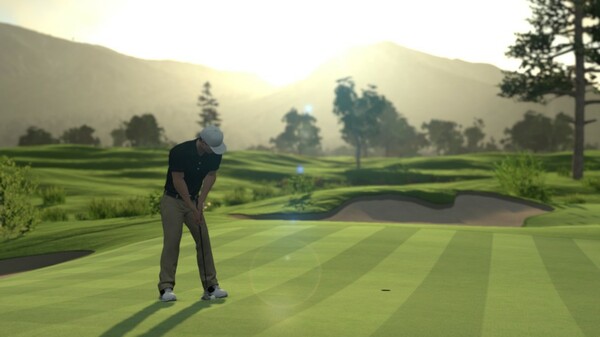 Can't seem to stay away from the golf course? Then check out some of the best apps for golfers, including those for beginners, golfers looking to improve their swing, short and long games, and much more.
Tour Tempo

Priced at €21.99 and available for iOS and Android, Tour Tempo is all about improving the tempo of your swing. The system is celebrated as easy to learn, and includes "specific mathematical ratio regarding the elapsed time of the backswing and the elapsed time of the downswing." The best part may be how you practice -- to scientifically spaced musical notes!

Rules of Golf
This free app is ideal for anyone looking for an extensive golf education. Rules of Golf is the R&A's official rules app for Windows Phone and features the sport's fundamental rules, information on game etiquette/on-course behavior, and much more. The app also offers plenty of images, videos and diagrams. It's compatible with the iPhone, iPad and Android as well.

Golfshot
Designed for Android and the iPhone, Golfshot helps you with club distances and lay-up point selection and makes recording stats easy. It also offers aerial views of course hazards. The "lite" version of the app is free, while the full version is £18.99.

FreeCaddie Golf GPS
Available on Android and Windows Phone, FreeCaddie Golf offers access to some 22,000 courses around the world. Designed to help you "get the distance" to the front, center and back of all your favorite golf course greens, this app is also completely free.

Mobitee GPS Golf
Mobitee handles nearly all your golf needs, as it works as a GPS assistant, virtual coach, distance calculator and scorecard recorder. It also features extensive golf guides for over 32,000 courses around the globe. The scorecard feature may also be set up to automatically record scores for you and three other players. Mobitee costs £17.99 to download.

Snapspeed
Okay, this isn't exactly a golf app, but Snapspeed is still recommended for pros and amateurs alike as it's a "powerful editor" that lets you crop and straighten photos, apply filters, adjust contrast, color and brightness, and plenty more. Using the app is helpful in remembering what you did on the green that day, including any hazards and other things you want to make note of. Available on the iPhone, iPad and iPod Touch, Snapspeed is another freebie.
---
Click here to view archives.
Customers should always refer to their benefit booklet or call the customer service number on the back of their identification card for detailed coverage information and limitations. See our legal disclaimer for more details.
@BCBSofAlabama