Select content that is important to you from the menu below.
Click on a category, then drag and drop the daily article news feed that interests you into the area below.
Content Archive
View previously published articles with the most recent shown first. Filter the articles by clicking on the category title, Health, Family, Lifestyle, or Nutrition.
Emotional Health:
APS: Emotional Stress Affects Heart Rate Variability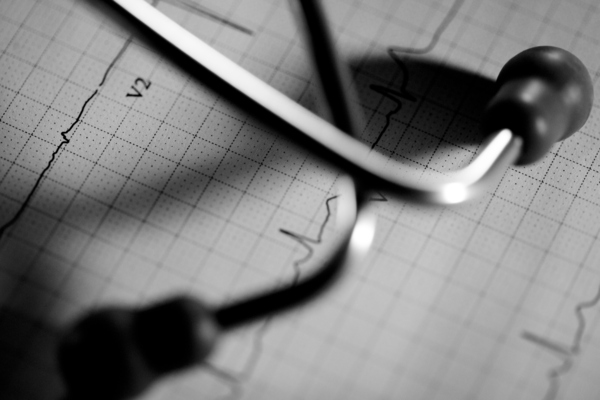 MONDAY, March 17, 2014 (HealthDay News) -- For women with microvascular coronary dysfunction, emotional mental stressors impact heart rate variability, according to a study presented at the annual meeting of the American Psychosomatic Society, held from March 12 to 15 in San Francisco.
Puja K. Mehta, M.D., from the Cedars-Sinai Heart Institute in Los Angeles, and colleagues assessed cardiac autonomic function during acute mental stress testing in 16 women with microvascular coronary dysfunction versus eight age- and body mass index-matched reference controls. The standardized mental stress testing protocol comprised an anger recall task, mental arithmetic, and a forehead cold pressor test. In both groups, heart rates, blood pressures, and heart rate variability were assessed at baseline and during mental stress testing.
The researchers found that the heart rate, blood pressure, and cardiovascular reactivity changes in response to mental stress testing were similar between the two groups. In women with microvascular coronary dysfunction there was a significant increase in low frequency (LF) heart rate variability and a decrease in high frequency (HF) heart rate variability during the emotional mental stressor (anger recall). No difference was seen in heart rate variability with mental arithmetic and cold pressor tests. No difference was seen in sympathovagal balance (LF/HF) at baseline or during mental stress testing.
"We hypothesize that emotional stress may trigger microvascular dysfunction and lead to heart attacks and other cardiac problems in women," Mehta said in a statement.
Press Release - Page 69
More Information
Copyright © 2014 HealthDay. All rights reserved.
---
Click here to view archives.
Customers should always refer to their benefit booklet or call the customer service number on the back of their identification card for detailed coverage information and limitations. See our legal disclaimer for more details.
@BCBSofAlabama