Select content that is important to you from the menu below.
Click on a category, then drag and drop the daily article news feed that interests you into the area below.
Content Archive
View previously published articles with the most recent shown first. Filter the articles by clicking on the category title, Health, Family, Lifestyle, or Nutrition.
Emotional Health:
America's Elderly Feel Both Good and Bad About Their Lives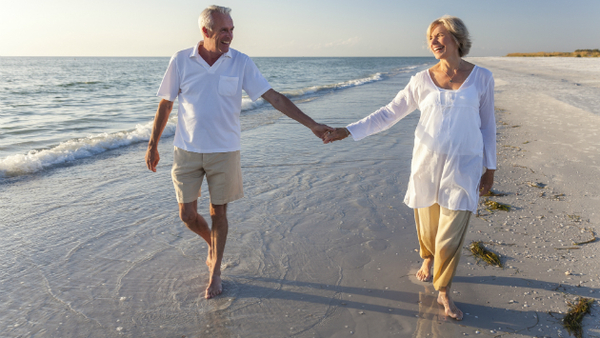 iStock/Thinkstock
(NEW YORK) -- Regrets? Well, people have more than a few, especially when they get up in years, according to a survey reported in
USA Today
.
However, the same poll conducted by the National Association of Area Agencies on Aging, the National Council on Aging, UnitedHealthcare and
USA Today
indicates that the young and the old are not that far apart when it comes to their optimism about aging.
For instance, 48 percent of people 60 and older say they have the support of their family and friends, compared to 44 percent of those ages 18-59.
In fact, more older Americans (32 percent) say they're happy about their living situation than younger Americans (25 percent).
However, slightly more younger respondents expressed optimism when it came to finances and health than the elderly.
As for regrets, which were asked only of people 60 and older, 45 percent said they wished they had saved more money, 36 percent would have taken better care of their health, 21 percent say they should have been closer to their family, and 15 percent wished they had worked longer than they did.
Follow @ABCNewsRadio
Copyright 2014 ABC News Radio
---
Click here to view archives.
Customers should always refer to their benefit booklet or call the customer service number on the back of their identification card for detailed coverage information and limitations. See our legal disclaimer for more details.
@BCBSofAlabama