Select content that is important to you from the menu below.
Click on a category, then drag and drop the daily article news feed that interests you into the area below.
Content Archive
View previously published articles with the most recent shown first. Filter the articles by clicking on the category title, Health, Family, Lifestyle, or Nutrition.
Heart Healthy:
CT Scans Don't Interfere With Cardiac Rhythm Devices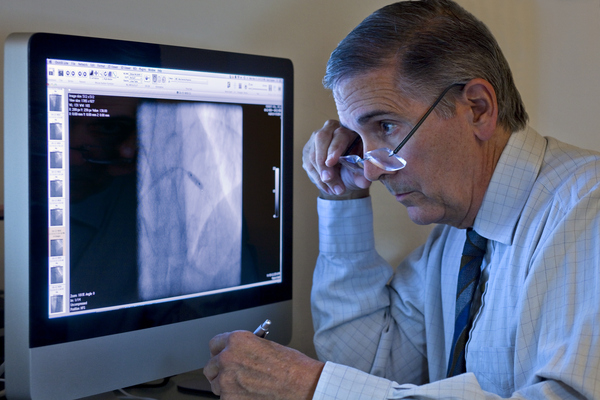 FRIDAY, Feb. 28, 2014 (HealthDay News) -- Cardiac rhythm management devices should not be a cause for delaying computed tomography (CT) imaging procedures, according to research published online Feb. 26 in the Journal of the American College of Cardiology.
Ayman Hussein, M.D., from the University of Maryland in Baltimore, and colleagues assessed 516 CT scans that involved direct radiation exposure of cardiac rhythm management (CRM) devices (332 defibrillators and 184 pacemakers) at two large-volume centers between July 2000 and May 2010.
The researchers found that none of the CT scans was associated with the composite end point of death; bradycardia or tachycardia requiring termination of the scan or an immediate intervention; unplanned hospital admissions; reprogramming of the device; inappropriate defibrillator shocks; or device replacement/revision due to CT imaging. There were no differences in changes in battery voltage or lead parameters between devices exposed to radiation and those not exposed. In a small group of devices (both in the CT group and in the control group), potentially significant changes in device parameters were observed. However, there was no definitive link to CT and there were no associated clinical consequences.
"The findings suggest that the presence of cardiac devices should not delay or result in cancellation of clinically indicated CT imaging procedures, and provides evidence which would be helpful when the FDA advisory is reevaluated," the authors write.
One author disclosed financial ties to the medical device industry.
Full Text (subscription or payment may be required)
Editorial (subscription or payment may be required)
Copyright © 2014 HealthDay. All rights reserved.
---
Click here to view archives.
Customers should always refer to their benefit booklet or call the customer service number on the back of their identification card for detailed coverage information and limitations. See our legal disclaimer for more details.
@BCBSofAlabama