Select content that is important to you from the menu below.
Click on a category, then drag and drop the daily article news feed that interests you into the area below.
Content Archive
View previously published articles with the most recent shown first. Filter the articles by clicking on the category title, Health, Family, Lifestyle, or Nutrition.
Recipes:
EATINGWELL: Barbecue Chicken Sandwich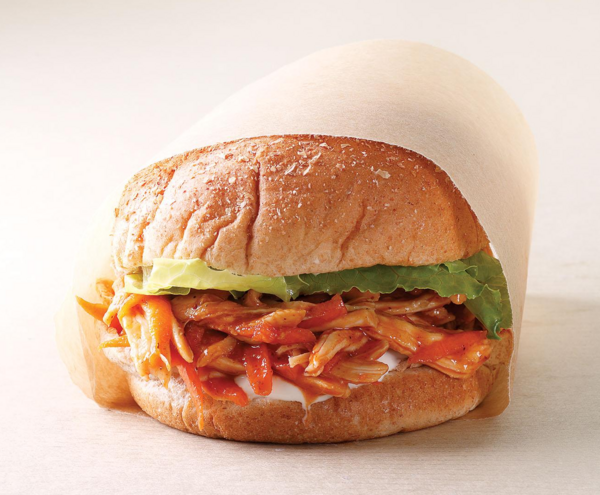 Toss leftover cooked chicken with barbecue sauce and crunchy carrots for a quick and healthy lunch.
Barbecue Chicken Sandwich
Makes 1 sandwich.
Active Time: 10 minutes
Total Time: 10 minutes
1/2 cup shredded cooked chicken
1/4 cup shredded carrots
2 tablespoons barbecue sauce
2 teaspoons light ranch dressing
1 small whole-wheat sandwich bun
1 leaf romaine lettuce
Combine chicken, carrots and barbecue sauce in a bowl. Spread ranch dressing on the bun. Top with the chicken mixture and lettuce.
Recipe Nutrition:
Per serving: 324 calories; 7 g fat (2 g sat, 2 g mono); 63 mg cholesterol; 39 g carbohydrate; 0 g added sugars; 26 g protein; 4 g fiber; 657 mg sodium; 488 mg potassium.
Nutrition Bonus: Vitamin A (100 percent daily value), Selenium (56 percent dv).
2 1/2 Carbohydrate Serving(s)
Exchanges: 2 1/2 starch, 3 very lean meat, 1 1/2 fruit
(EatingWell is a magazine and website devoted to healthy eating as a way of life. Online at www.eatingwell.com.)
---
Click here to view archives.
Customers should always refer to their benefit booklet or call the customer service number on the back of their identification card for detailed coverage information and limitations. See our legal disclaimer for more details.
@BCBSofAlabama