Select content that is important to you from the menu below.
Click on a category, then drag and drop the daily article news feed that interests you into the area below.
Content Archive
View previously published articles with the most recent shown first. Filter the articles by clicking on the category title, Health, Family, Lifestyle, or Nutrition.
Weight Loss:
EATINGWELL: Red, White and Blue Corn Chip Bites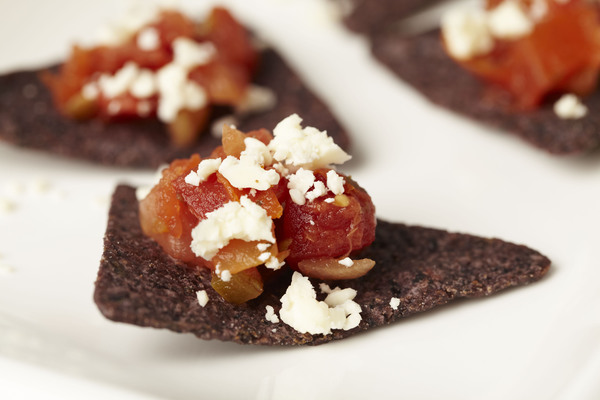 Blue corn tortilla chips make this Mexican-style red-white-and-blue appetizer pretty, but any variety will work. Look for cotija cheese, a type of aged Mexican cheese, near other specialty cheeses or in Mexican grocery stores. You may also find it labeled "queso añejo" or "queso añejado." Finely crumbled Parmesan cheese can be used as a substitute.
Red, White and Blue Corn Chip Bites
Yield: 2 dozen (serves 2)
Total prep time: 10 minutes
3/4 cup fresh salsa
24 blue corn tortilla chips
1/4 cup finely crumbled cotija cheese
Drain any excess liquid from salsa. Top chips with the salsa and sprinkle each with cheese. Serve immediately.
Recipe Nutrition:
Per serving: 10 calories; 0 g fat (0 g sat, 0 g mono); 0 mg cholesterol; 2 g carbohydrate; 0 g added sugars; 0 g protein; 0 g fiber; 69 mg sodium; 23 mg potassium.
0 carbohydrate servings
(EatingWell is a magazine and website devoted to healthy eating as a way of life. Online at www.eatingwell.com.)
---
Click here to view archives.
Customers should always refer to their benefit booklet or call the customer service number on the back of their identification card for detailed coverage information and limitations. See our legal disclaimer for more details.
@BCBSofAlabama