Select content that is important to you from the menu below.
Click on a category, then drag and drop the daily article news feed that interests you into the area below.
Content Archive
View previously published articles with the most recent shown first. Filter the articles by clicking on the category title, Health, Family, Lifestyle, or Nutrition.
Recipes:
Easy V-Day Treats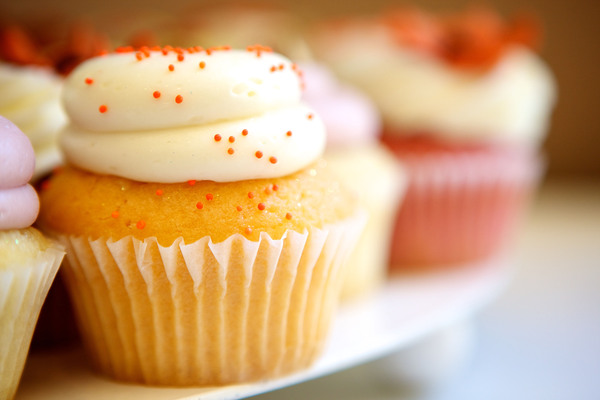 Celebrate the day of love with these simple yet special sweets.
"Be Mine" Cupcakes
Roll out a small piece of store-bought pink fondant and use rubber letter stamps to press in Valentine's Day messages like "Be Mine" and "You're Sweet!" Cut around the phrases with a heart-shaped cookie cutter, and place the fondant hearts on store-bought cupcakes for a personal touch.

Heart-y Hot Cocoa
Using a small heart paper punch, cut out a heart shape from a small piece of construction paper. Place the empty heart outline over hot chocolate poured into a pink mug. With a sieve, sift confectioners' sugar over the top, then remove the paper to leave a snowy white heart pattern on the top.
Monogrammed Strawberries
Dip a dozen medium-size strawberries into a bowl of melted dark chocolate. Set aside to cool and harden. Pour melted white chocolate into a small-tipped plastic squeeze bottle and personalize the cooled dipped strawberries with your valentine's initials.

Source: Katherine Kallinis Berman and Sophie Kallinis LaMontagne, founders of Georgetown Cupcakes and authors of Sweet Celebrations
Related Links: A Greener Valentine's Day Share the A.M. Love
---
Click here to view archives.
Customers should always refer to their benefit booklet or call the customer service number on the back of their identification card for detailed coverage information and limitations. See our legal disclaimer for more details.
@BCBSofAlabama