Select content that is important to you from the menu below.
Click on a category, then drag and drop the daily article news feed that interests you into the area below.
Content Archive
View previously published articles with the most recent shown first. Filter the articles by clicking on the category title, Health, Family, Lifestyle, or Nutrition.
Environment:
Experts Warn of Summer Home-Fire Hazards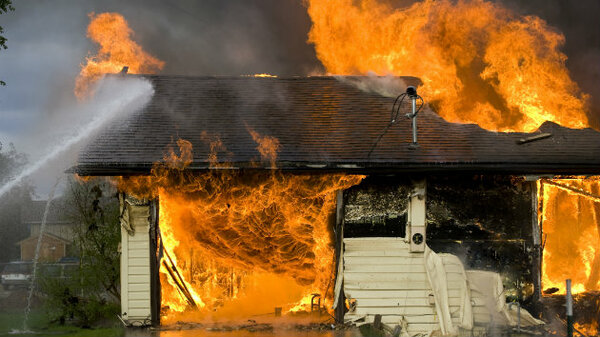 (LOS ANGELES) -- While much attention has been placed on recent wildfires in the West, experts Tuesday warned there could be a grave danger right in your own neighborhood this summer, stemming from barbecue grills, overloaded electrical cords, and backyard fireworks.
Nationwide, home fires cause on average more than 2,500 deaths a year, according to the U.S. Fire Administration and the National Fire Protection Association. The rise in temperatures only adds to the slew of concerns.
"It's scary," said Captain Philip Hershey of the Los Angeles Fire Department. "As a captain, the last thing we want to be doing is pulling bodies out of these houses."
Los Angeles is responding to a record spike in fatal house fires this year with a door-to-door campaign that looks for homes without smoke detectors.
Firefighters say that in seven of the city's nine recent fatal cases, there was not a single functioning smoke detector inside the home.
According to the National Fire Protection Association, more than 5 million households don't have smoke detectors.
Firefighters advised that in addition to a smoke detector on every floor, households with elderly relatives or children should also have a carefully rehearsed escape plan.
Follow @ABCNewsRadio
Copyright 2014 ABC News Radio
---
Click here to view archives.
Customers should always refer to their benefit booklet or call the customer service number on the back of their identification card for detailed coverage information and limitations. See our legal disclaimer for more details.
@BCBSofAlabama