Select content that is important to you from the menu below.
Click on a category, then drag and drop the daily article news feed that interests you into the area below.
Content Archive
View previously published articles with the most recent shown first. Filter the articles by clicking on the category title, Health, Family, Lifestyle, or Nutrition.
Heart Healthy:
Four Ways to Get Your Vitamin D from Food and Sun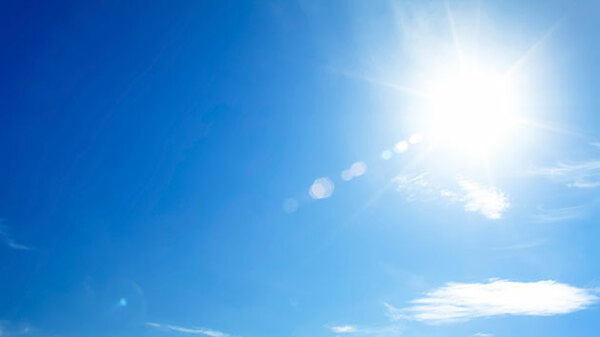 loongar/Thinkstock
(NEW YORK) -- Spring is here, and there's no better time to work vitamin D into your daily routine.
The so-called sunshine nutrient is crucial for healthy bones and it might even stave off the country's top killers: cancer and heart disease.
Sure, you could pop a supplement. But why not get your vitamin D the old-fashioned way: from good food and a bit of sun? Your body and wallet will thank you.
Here's how:
Get a Boost at Breakfast
Breakfast is a great time to get your vitamin D fix. Morning favorites like eggs, cereal, milk, yogurt and orange juice are packed with the nutrient. In fact, a bowl of cereal with milk and a cup of fortified OJ can deliver up to 75 percent of your recommended daily intake, according to the National Institutes of Health. Better yet: Make it brunch and take it outside. The late morning sun will up your dose of vitamin D.

Soak Up Some Sun -- But Not Too Much
It's true: sunlight converts chemicals in your skin into vitamin D. But don't overdo it, because the same UV rays that work vitamin magic also raise the risk of skin cancer. Fifteen minutes of direct sunlight to the face, arms, back or legs three times a week is enough, according to the NIH. So cover up, find shade or slather on some sunscreen beyond that.

Feast on Fish
Breakfast foods are good but nothing beats fish for vitamin D. Just three ounces of salmon packs a whopping 112 percent of your recommended daily intake, according to the NIH. Throw it on the barbecue outside for an added boost of vitamin D. Too busy to cook up salmon? Canned cooked tuna is an easy alternative with almost 40 percent of your recommended daily intake.

Stir Up a Smoothie
Why not drink your vitamin D? Most milk is fortified with vitamin D, delivering nearly a third of your recommended daily intake. And yogurt packs a cool 20 percent. Toss in some fruit and voila: a delicious, nutritious treat.
Copyright 2014 ABC News Radio
---
Click here to view archives.
Customers should always refer to their benefit booklet or call the customer service number on the back of their identification card for detailed coverage information and limitations. See our legal disclaimer for more details.
@BCBSofAlabama