Select content that is important to you from the menu below.
Click on a category, then drag and drop the daily article news feed that interests you into the area below.
Content Archive
View previously published articles with the most recent shown first. Filter the articles by clicking on the category title, Health, Family, Lifestyle, or Nutrition.
Young Families:
Good Parenting Also Dependent on Genetic Influencing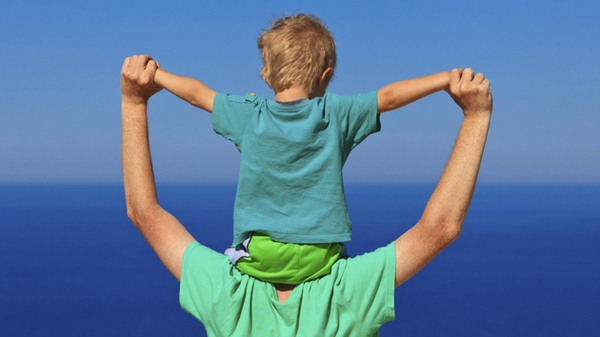 iStock/Thinkstock
(EAST LANSING, Mich.) -- Are you genetically suited to be a parent?
Since people first started having kids, the assumption has been that a person's success at raising children is primarily dependent on the way they were raised by their own dads and moms.
However, Michigan State University psychologist Alexandra Burt and doctoral student Ashlea Klahr say there appears to be genetic influences on parenting based on findings from 56 studies of 20,000 families from countries that include the U.S., Japan and Australia.
Burt and Klahr estimate that genetic influences in parents account for up to 40 percent of the warmth, control and negativity they express to their own youngsters.
There's also another important factor besides experience and genes that shapes parenting. Burt and Klahr say that adults are as much influenced by the children as the other way around.
"We need to be sensitive to the fact that this is a two-way process between parent and child that is both environmental and genetic," they conclude.
Copyright 2014 ABC News Radio
---
Click here to view archives.
Customers should always refer to their benefit booklet or call the customer service number on the back of their identification card for detailed coverage information and limitations. See our legal disclaimer for more details.
@BCBSofAlabama