Select content that is important to you from the menu below.
Click on a category, then drag and drop the daily article news feed that interests you into the area below.
Content Archive
View previously published articles with the most recent shown first. Filter the articles by clicking on the category title, Health, Family, Lifestyle, or Nutrition.
Wellness:
Hand Dryers Are the Smarter Choice in Restrooms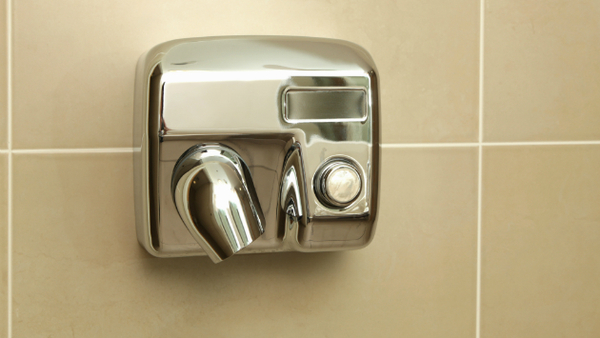 (BUFFALO, N.Y.) -- When you're in a public restroom and need to dry your hands, do you grab a paper towel or use the high-speed dryer?
Hopefully, at least one of these options is available to you, and as University of Buffalo students who conducted a study found out, two thirds of their classmates used paper towels.
If there is such a thing as a right or wrong choice, the majority made the wrong selection.
Collecting bacteria samples from towel dispensers and Dyson Airblades inside four men's and women's lavatories, the UB students discovered the dispensers contained six times more bacteria even though the towels themselves were sanitary.
In addition, the cost of using the Airblades for a year was under $28, compared to $900 in paper towel costs annually.
So why do more people use towels? It's all about the perception that regular hand dryers are somehow dirtier. In fact, the Dyson Airblades inside the UB restrooms were found to be much cleaner than other dryers.
Follow @ABCNewsRadio
Copyright 2014 ABC News Radio
---
Click here to view archives.
Customers should always refer to their benefit booklet or call the customer service number on the back of their identification card for detailed coverage information and limitations. See our legal disclaimer for more details.
@BCBSofAlabama