Select content that is important to you from the menu below.
Click on a category, then drag and drop the daily article news feed that interests you into the area below.
Content Archive
View previously published articles with the most recent shown first. Filter the articles by clicking on the category title, Health, Family, Lifestyle, or Nutrition.
Teens:
High School Classes Are Great for Social Networking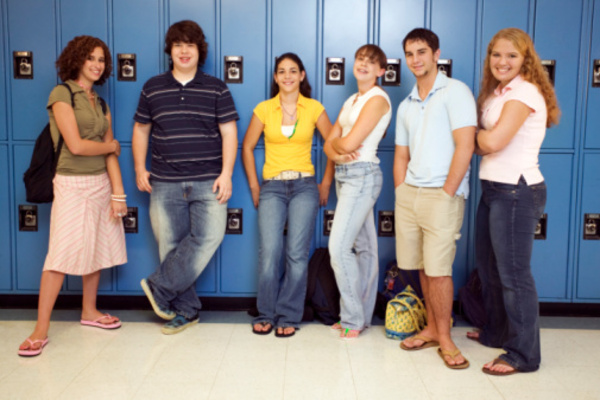 Yuji Kotani/Getty Images(EAST LANSING, Mich.) -- Movies really don't get it right when they portray how cliques are formed in high school, according to a Michigan State University study.

The answer is really more elementary -- that is, the classes students take seem to result in long-lasting relationships.

Kenneth Frank, professor in MSU's College of Education, says this pattern is consistent after checking data from the academic transcripts of 3,000 students at 78 U.S. high schools.

However, what does differ from school to school is the types of classes where bonds are formed.  For instance, at one school fast friendships may develop in languages classes and wood shop while at another, students in European history and calculus might tend to hang out with each other.

Size does matter in that the smaller the class, the greater the likelihood of bonding.

Another plus that comes from classroom friendships is that youngsters are less judgmental about the social status and physical characteristics of their peers.
Copyright 2013 ABC News Radio
---
Click here to view archives.
Customers should always refer to their benefit booklet or call the customer service number on the back of their identification card for detailed coverage information and limitations. See our legal disclaimer for more details.
@BCBSofAlabama