Select content that is important to you from the menu below.
Click on a category, then drag and drop the daily article news feed that interests you into the area below.
Content Archive
View previously published articles with the most recent shown first. Filter the articles by clicking on the category title, Health, Family, Lifestyle, or Nutrition.
Wellness:
Lying Around Too Long May Be Hazardous to Your Health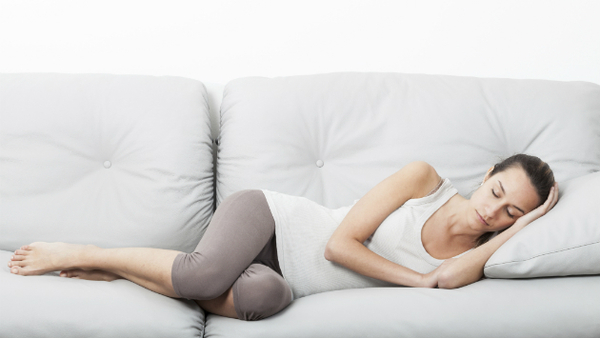 iStock/Thinkstock
(NEW YORK) -- Lying around all day isn't good for a number of reasons, not the least of which is that it can lead to serious illnesses, as reported in the
European Journal of Epidemiology
.
Generally speaking, health experts recommend seven to nine hours of sleep during any 24-hour period.
However, in a study of more than 39,000 Norwegians over 12 years, people who spent anywhere from 11-to-18 hours lying down daily increased their chances of dying from heart disease by more than 90 percent compared to those who were only on their backs for seven hours.
What's more, the chances of dying from any cause jumped 60 percent among those who lied down 11 hours or more.
The researchers also noted that lying down for extended periods of time, which limits both muscle activity and energy expenditure, also counteracts physical activity people undertake when they're on their feet.
Follow @ABCNewsRadio
Copyright 2014 ABC News Radio
---
Click here to view archives.
Customers should always refer to their benefit booklet or call the customer service number on the back of their identification card for detailed coverage information and limitations. See our legal disclaimer for more details.
@BCBSofAlabama