Select content that is important to you from the menu below.
Click on a category, then drag and drop the daily article news feed that interests you into the area below.
Content Archive
View previously published articles with the most recent shown first. Filter the articles by clicking on the category title, Health, Family, Lifestyle, or Nutrition.
Disease Management:
Male Cancer Survivors May Live Longer If They Exercise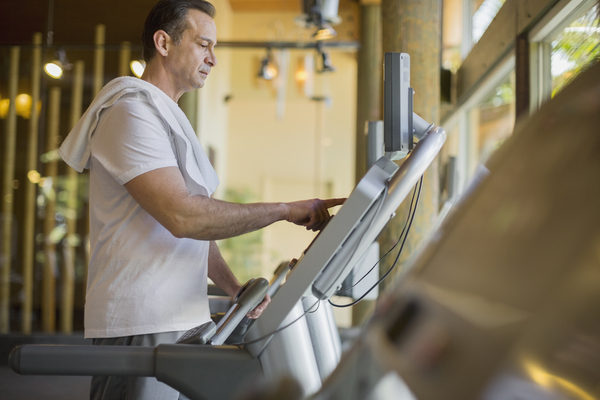 (HealthDay News) -- Male cancer survivors may live longer if they exercise, a new study suggests.
The research included more than 1,000 male cancer survivors in the United States who provided details about their levels of physical activity in 1988 and again in 1993. The men were followed until 2008.
Men who burned more than 12,600 calories per week in physical activity were 48 percent less likely to die of any cause than those who burned less than 2,100 calories per week, the researchers found.
The most physically active men were 49 percent less likely to die of heart disease and 38 percent less likely to die of cancer, according to the study, which was published in the January issue of the Journal of Physical Activity & Health.
The number of cancer survivors in the United States is growing, and they are living longer due to earlier diagnosis and treatment, said study co-author Kathleen Wolin, an epidemiologist at the Loyola University Chicago Stritch School of Medicine, and colleagues.
"Physical activity should be actively promoted to such individuals to enhance longevity," they said in a Loyola news release.
The researchers said numerous studies have shown that physical activity helps extend the lives of healthy people, but there has been little research on physical activity among cancer survivors.
More information
The American Cancer Society offers advice for cancer survivors.
Copyright © 2014 HealthDay. All rights reserved.
---
Click here to view archives.
Customers should always refer to their benefit booklet or call the customer service number on the back of their identification card for detailed coverage information and limitations. See our legal disclaimer for more details.
@BCBSofAlabama