Select content that is important to you from the menu below.
Click on a category, then drag and drop the daily article news feed that interests you into the area below.
Content Archive
View previously published articles with the most recent shown first. Filter the articles by clicking on the category title, Health, Family, Lifestyle, or Nutrition.
Teens:
Many Teens Forgo the Seat Belt, Survey Says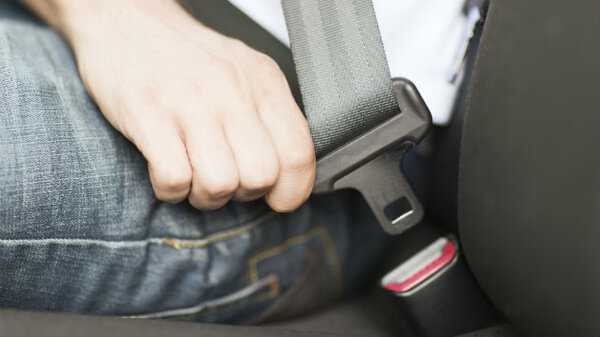 (NEW YORK) -- A survey of 1,000 teens from Safe Kids Worldwide indicates that about one in four adolescents don't bother clicking their seat belts and of that group, 75 percent admit to texting while driving, another dangerous habit.
About half of teens who claim to wear seat belts in cars say they also text.
Kate Carr, president and CEO of Safe Kids Worldwide, says the worst part of that bad news is that many lives could have been saved if the kids had been buckled up.
Overall in 2012, there were 2,439 teen fatalities caused by vehicular accidents, half of which could have prevented if they had worn a seat belt, according to Carr.
As for why so many youngsters don't bother strapping themselves in, the most frequent responses are that they either forgot or just aren't in the habit of doing so.
Other reasons were just as disturbing: they weren't driving too far, the seat belts felt uncomfortable, or they didn't feel like buckling up because they were on their way to a party.
Follow @ABCNewsRadio
Copyright 2014 ABC News Radio
---
Click here to view archives.
Customers should always refer to their benefit booklet or call the customer service number on the back of their identification card for detailed coverage information and limitations. See our legal disclaimer for more details.
@BCBSofAlabama