Select content that is important to you from the menu below.
Click on a category, then drag and drop the daily article news feed that interests you into the area below.
Content Archive
View previously published articles with the most recent shown first. Filter the articles by clicking on the category title, Health, Family, Lifestyle, or Nutrition.
Disease Management:
More Mastectomy, Less Radiation in Male Breast CA Management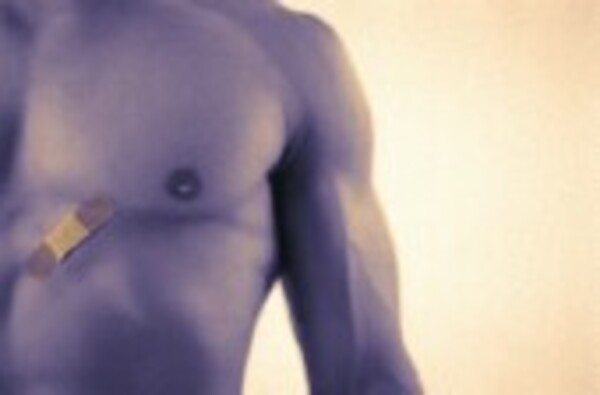 TUESDAY, Nov. 19, 2013 (HealthDay News) -- Surgical management of male breast cancer (MBC) is considerably different from that of female breast cancer (FBC), according to a study published in the Nov. 15 issue of the International Journal of Radiation Oncology • Biology • Physics.
Emma C. Fields, M.D., from the University of Colorado School of Medicine in Aurora, and colleagues utilized data from the Surveillance, Epidemiology, and End Results database to identify all primary invasive breast cancer, male or female, diagnosed from 1973 to 2008.
The researchers found that there were 4,276 cases of MBC (0.6 percent of all cases) and 718,587 cases of FBC. Mastectomy was used in 87.4 percent of MBC cases versus 38.3 percent of FBC, and breast-conserving surgery was used in 12.6 and 52.6 percent, respectively (P < 10−4). For males with localized breast cancer, there was no significant difference in cause-specific survival (CSS) for the 4.6 percent treated with lumpectomy/radiation therapy (RT) versus the 70 percent treated with mastectomy alone (hazard ratio, 1.33; P = 0.57). For men with regional cancer, post-mastectomy RT was delivered in 33 percent of cases and was not associated with an improvement in CSS (hazard ratio, 1.11; P = 0.37). Use of post-mastectomy RT in MBC increased significantly over time. CSS for MBC improved over time, with the largest significant change for men diagnosed in 1998 to 2008 versus 1973 to 1987.
"Surgical management of MBC is dramatically different than for FBC," the authors conclude.
Abstract
Full Text (subscription or payment may be required)
Copyright © 2013 HealthDay. All rights reserved.
---
Click here to view archives.
Customers should always refer to their benefit booklet or call the customer service number on the back of their identification card for detailed coverage information and limitations. See our legal disclaimer for more details.
@BCBSofAlabama