Select content that is important to you from the menu below.
Click on a category, then drag and drop the daily article news feed that interests you into the area below.
Content Archive
View previously published articles with the most recent shown first. Filter the articles by clicking on the category title, Health, Family, Lifestyle, or Nutrition.
Activities:
Most popular cruising destinations and trends for 2014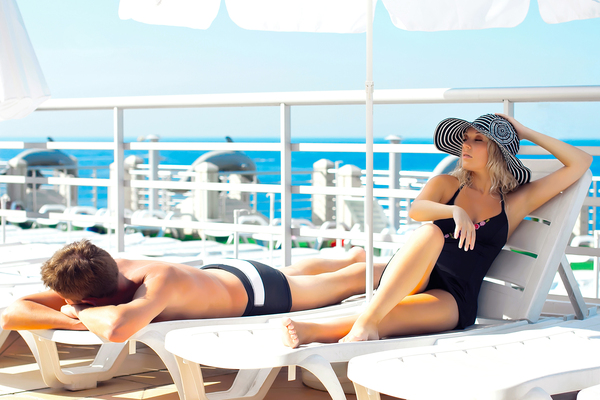 Ports of call along the Adriatic Sea such as Croatia, Greece and Turkey have emerged as the most popular destinations in a wide sweeping poll of cruising trends for 2014.
The Eastern Mediterranean was named the most coveted destination among 6,867 cruisers -- defined as travelers who've been on a cruise at least once -- in an Expedia poll which also found that the travel itinerary is the top consideration when booking a cruise.
Alaska and the Western Mediterranean round out the top three favorite destinations.
After destination, which was named the most important priority among 33 percent of cruisers, 28 percent named price.
In other findings, despite the recent spate of incidents involving outbreaks on cruise ships and the deadly capsizing of the Costa Concordia cruise liner in 2012, a majority of respondents -- 87 percent -- said they consider cruising to be a safe form of travel.
So much so that more than half of respondents (55 percent) said they expect to take another cruise this year.
In fact, analysts say the average cruise traveler has taken at least four cruises in their lifetime.
Taking to the high seas also appears to be a favorite form of travel for families, as 44 percent said they travel with immediate and extended family members.
Only two percent of respondents cruise solo.
And the biggest thing going for cruises? The ability to explore multiple destinations, which was cited by the majority of cruisers (60 percent). Food quality, cabin cleanliness and the quality of excursions were also named the most important on-board criteria.
Here are the top 10 cruise destinations that made respondents' wish list for 2014:

1. Eastern Mediterranean
2. Alaska
3. Western Mediterranean
4. Australia/New Zealand
5. Southern Caribbean and Hawaii (tie)
6. Northern Europe/Baltics/Scandinavia/Russia
7. Western Europe/British Isles
8. South Pacific
9. Eastern Caribbean
10. Panama Canal
---
Click here to view archives.
Customers should always refer to their benefit booklet or call the customer service number on the back of their identification card for detailed coverage information and limitations. See our legal disclaimer for more details.
@BCBSofAlabama