Select content that is important to you from the menu below.
Click on a category, then drag and drop the daily article news feed that interests you into the area below.
Content Archive
View previously published articles with the most recent shown first. Filter the articles by clicking on the category title, Health, Family, Lifestyle, or Nutrition.
Organic:
Potato-parsnip pancakes an easy, healthy treat for Hanukkah and Thanksgiving
Source: WOLFGANG PUCK'S KITCHEN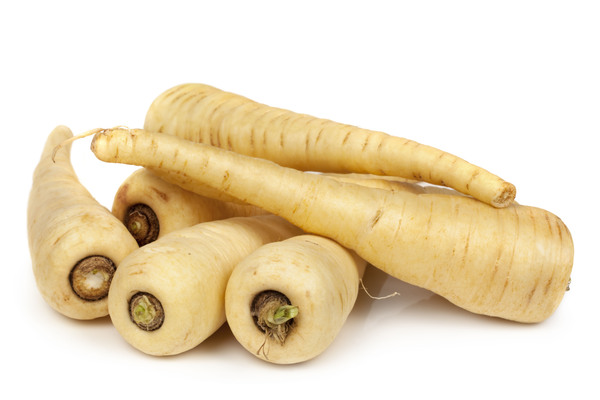 With the holiday season rapidly approaching, home cooks face the challenge of coordinating their regular daily meals with all their entertaining. Success usually involves cooking very simple meals in the lead-up to each special occasion, then making dynamic use of leftovers during the days that follow.
This year, however, adds another challenge of which you're now probably well aware if you celebrate Hanukkah, the annual Jewish Festival of Lights. That 8-day-long holiday, which marks the rededication of the Holy Temple in Jerusalem in the 2nd century BC, begins each year on a different late-autumn evening; the precise day is determined by the traditional Jewish lunar calendar, which doesn't coincide precisely with our common 365-day calendar.
This year, Hanukkah begins especially early. The first candle will be lit next Wednesday evening, Nov. 27, the night before Thanksgiving. And the celebration continues with two candles and traditional foods around the time families sit down to the Thanksgiving feast.
So, what do you do? Do you eat your traditional fried treats like latkes (potato pancakes) and sufganiyot (jelly donuts), then tuck into the turkey, stuffing and cranberry sauce? That sounds a bit excessive for two occasions on which food is a main attraction.
The solution is simple: Find one or more Hanukkah-themed dishes that can do double duty, and serve them as part of your Thanksgiving menu. And my recipes for Oven-Baked Potato-Parsnip Pancakes and Apple Compote achieve that goal deliciously. (Both recipes can be multiplied easily for larger gatherings.)
In central Europe, where I grew up, crispy potato pancakes are a popular accompaniment to main poultry and meats. So it makes perfect sense to me to prepare them as a side dish to serve alongside your holiday turkey.
But, to integrate the pancakes into a much larger meal, I've decided to lighten them up and simplify them. As you'll see in the recipe, I use egg whites to bind them instead of whole eggs, and I bake the cakes instead of immersing them in hot oil. (A brushing of oil not only prevents sticking and aids in browning but also provides a link to the traditional cooking oil, symbolic of the oil that miraculously kept the eternal light burning in the Great Temple for eight days and nights.) You can make these baked pancakes completely with potatoes, if you like. But I replace half of the potatoes here with parsnips, which add a mellow sweetness; carrots would also work well in their place.
To accompany the pancakes, I'm also sharing my recipe for an easy, quick Apple Compote to play the role of apple sauce commonly served with them. Of course, your favorite Thanksgiving cranberry sauce or chutney would do the job just as well.
Happy double holiday!
OVEN-BAKED POTATO-PARSNIP PANCAKES
Makes about 12
1 pound organic baking potatoes, peeled
1 pound organic parsnips, trimmed and peeled
1 teaspoon salt
1/2 teaspoon freshly ground white pepper
2 large cage-free egg whites
2 to 4 tablespoons vegetable oil or melted unsalted butter, for greasing
Preheat the oven to 375 degrees F.
Meanwhile, grate the potatoes and parsnips into a medium-sized mixing bowl. Season with salt and white pepper to taste. Add the egg whites and stir thoroughly.
Lightly but evenly brush a baking tray with vegetable oil or melted butter. Using 1/3-cup portions, form evenly spaced patties of the potato-parsnip mixture on a nonstick baking sheet. Brush the top of each with more oil or butter.
Put the baking sheet in the oven and bake the pancakes until their undersides are lightly browned and crispy, about 25 minutes; with a spatula, turn them over and bake until completely browned and crispy, about 20 minutes longer.
When the pancakes are done, use the spatula to transfer them to paper towels to drain briefly. Serve immediately.
APPLE COMPOTE
Serves 4 to 6
2 pounds large organic pippin or Granny Smith apples
1 tablespoon unsalted butter or vegetable oil
2 teaspoons apple cider jelly
1/4 cup dry white wine
1/4 cup heavy cream, soy milk, or almond milk
Salt
Freshly ground black pepper
Pinch of freshly grated nutmeg
Peel, core, and quarter the apples. Cut them into thin slices.
In a 12-inch skillet, melt the butter or heat the oil over high heat. Add the apples and saute them briefly until they begin to give up their juices; then, reduce the heat and continue cooking, stirring occasionally, until soft, 5 to 7 minutes.
Add the jelly and wine and stir until the jelly has melted. Add the cream, or soy or almond milk, and continue stirring just until the apples are fully coated. Season to taste with salt, pepper and nutmeg. Cover and keep warm.
This article was written by Wolfgang Puck and Tribune Content Agency from WOLFGANG PUCK'S KITCHEN and was legally licensed through the NewsCred publisher network.
---
Click here to view archives.
Customers should always refer to their benefit booklet or call the customer service number on the back of their identification card for detailed coverage information and limitations. See our legal disclaimer for more details.
@BCBSofAlabama