Select content that is important to you from the menu below.
Click on a category, then drag and drop the daily article news feed that interests you into the area below.
Content Archive
View previously published articles with the most recent shown first. Filter the articles by clicking on the category title, Health, Family, Lifestyle, or Nutrition.
Weight Loss:
Recipe: Almond Joy Paleo Pancakes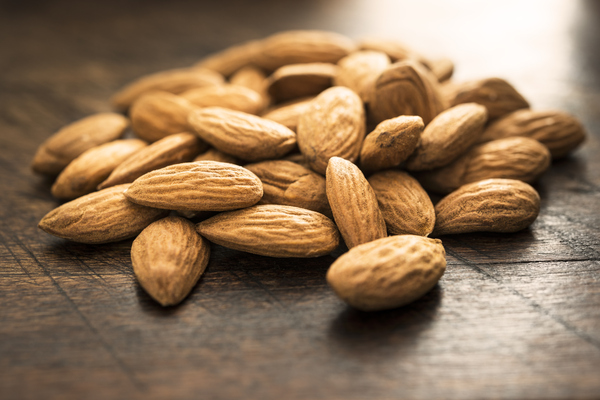 Are you passionate about pancakes? Well, so am I. And as delicious as classics like blueberry and banana pancakes are, it's always fun to mix things up. Especially when you stumble on an awesome recipe by accident—which is exactly what happened to me.
One morning, while perusing my cabinets to find something special to prepare for breakfast, I realized I had the perfect ingredients to make a spin on a candy bar favorite: Almond Joys! Using a base of almond flour and egg, this recipe is quite the gluten-free breakfast treat. To this day, I still haven't had a better pancake!
Serves 1
What You'll Need:
1/4 cup almond flour
1 egg
A pinch of salt
A splash of vanilla extract
1 tablespoon coconut cream
1 tablespoon unsweetened shredded coconut
1 square dark chocolate (I used Lindt 99%*)
*Note: If you use chocolate as bitter as 99%, add a pinch of coconut sugar.
What to Do:
Break chocolate into small pieces. Tip: Used a zester to make it super fine!
Combine all ingredients in a medium bowl and mix well
Heat skillet on medium high and grease with coconut oil
Pour batter in skillet to make three equal-sized pancakes
Flip each pancake when the bottom is lightly browned or when bubbles rise in the batter. Cook thoroughly
Remove pancakes from the skillet and top with butter before serving
Love breakfast? Try these awesome recipes:
Quinoa Breakfast Bake
Easy Coconut Granola
Zucchini-Bacon Egg Muffins
This recipe was created by Leslie Klenke. For more fun paleo ideas, check out her new book Paleo Girl, or connect with her on Instagram, Facebook, and Twitter.
---
Click here to view archives.
Customers should always refer to their benefit booklet or call the customer service number on the back of their identification card for detailed coverage information and limitations. See our legal disclaimer for more details.
@BCBSofAlabama