Select content that is important to you from the menu below.
Click on a category, then drag and drop the daily article news feed that interests you into the area below.
Content Archive
View previously published articles with the most recent shown first. Filter the articles by clicking on the category title, Health, Family, Lifestyle, or Nutrition.
Heart Healthy:
Recipe: Eggplant Bolognese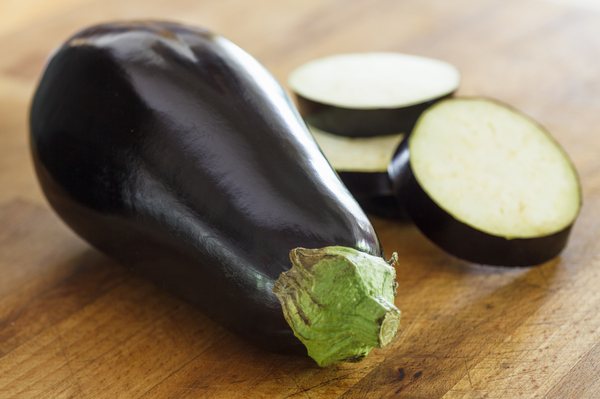 05/02/2014 - 7:30am by Kelli Dunn
Traditionally, bolognese is a hearty, comforting sauce loaded with ground meat. But for those of you who aren't into meat (and for meat lovers looking to change it up), eggplant makes a great substitute. This healthy comfort food is is perfect topped on your favorite pasta or whole grain, like freekeh, farro, or quinoa.
Makes About 6 Cups
What You'll Need:
2 tablespoons olive oil
1 small onion, diced
1 celery stalk, diced
2 medium carrots, peeled and diced
3 cloves garlic, minced
1 medium eggplant, peeled and diced (about 6 cups)
1/2 cup dry red wine (I used cabernet sauvignon)
2 tablespoons tomato paste
3 15-ounce cans diced tomatoes
1 tablespoon dried basil
1/4 teaspoon red pepper flakes (optional)
Salt
Fresh ground pepper
What to Do:
1. Heat the oil over medium heat in a Dutch oven, or a wide sauté pan with high sides. Add the onion, celery and carrots, season with a pinch of salt and pepper, and cook, stirring occasionally, until soft, 6-8 minutes.
2. Add the garlic and eggplant and stir so it's lightly coated with the oil. Cook for about 5 minutes, until the eggplant just begins to soften.
3. Pour in the wine and cook until it's almost all the way reduced.
4. Add the tomato paste and stir to coat the vegetables. Cook for another 1-2 minutes.
5. Stir in the diced tomatoes, dried basil and pepper flakes (if you're using them), season with another pinch of salt and pepper, and cook, stirring occasionally, for 20 minutes, until the eggplant is very soft and breaks apart. If you like your eggplant super soft, continue to cook for another 10-15 minutes.
6. Remove from the heat and serve immediately.
Note: Eggplant Bolognese can be made one or two days in advance and also freezes very well.
This recipe was created by contributor Kelli Dunn of The Corner Kitchen.
---
Click here to view archives.
Customers should always refer to their benefit booklet or call the customer service number on the back of their identification card for detailed coverage information and limitations. See our legal disclaimer for more details.
@BCBSofAlabama