Select content that is important to you from the menu below.
Click on a category, then drag and drop the daily article news feed that interests you into the area below.
Content Archive
View previously published articles with the most recent shown first. Filter the articles by clicking on the category title, Health, Family, Lifestyle, or Nutrition.
Heart Healthy:
Reduce Your Risk of Colorectal Cancer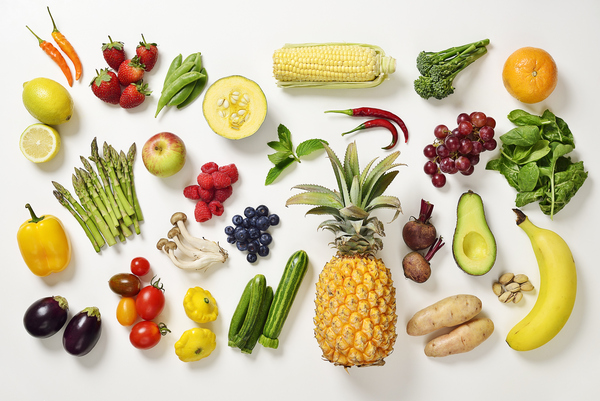 An unhealthy diet is a major risk factor for all kinds of diseases—including colorectal cancer, which is the third leading cause of cancer death in both women and men. You're never to young to think prevention, so consider helping yourself with these foods.
Fruits and veggies These are the main players in any healthy diet. They are great natural sources antioxidants, which help boost the body's defenses against free radicals (byproducts of oxygen use that can damage cells through oxidization). Carotene, beta-carotene and lutein are common antioxidants found high quantities in berries, carrots, citrus fruits and dark leafy greens.
Brown rice The verdict is still out on whether more fiber helps prevent colorectal cancer specifically. However, it can improve health generally by moving waste through the digestive tract. A study by researchers at Loma Linda University found that people who ate high-fiber brown rice at least once a week reduced their risk of colon polyps—potentially pre-cancerous growths—by 40 percent.
Lean protein and fish Studies show that red meat consumption is linked to a higher risk of colorectal cancer. Instead, choose lean protein like poultry and fish. If you want to eat red meat on occasion, limit yourself to two small, lean portions a week that haven't been charred on the grill—and that aren't salted, cured or processed.
Legumes Eating legumes at least three times a week led to a 33 percent reduced risk of colon polyps in the Loma Linda study. Peanuts, chickpeas, lentils, kidney beans and peas all count.
Ginger A study published in Cancer Prevention Research by researchers at the University of Michigan Medical School found that taking ginger supplements for 28 days reduced study participants' colon inflammation significantly. Since inflammation has been linked to colon cancer, it seems safe to say that increasing your ginger intake is not a bad thing!
---
Click here to view archives.
Customers should always refer to their benefit booklet or call the customer service number on the back of their identification card for detailed coverage information and limitations. See our legal disclaimer for more details.
@BCBSofAlabama