Select content that is important to you from the menu below.
Click on a category, then drag and drop the daily article news feed that interests you into the area below.
Content Archive
View previously published articles with the most recent shown first. Filter the articles by clicking on the category title, Health, Family, Lifestyle, or Nutrition.
Activities:
Ski holidays boost pleasure and well-being: study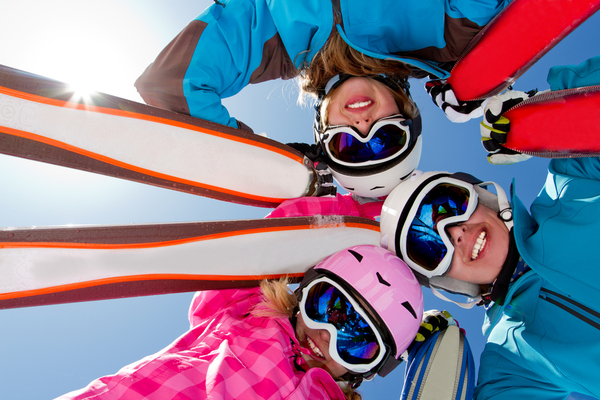 Need an excuse to go ahead and book that ski holiday this season? A new study finds that even one-off ski trips are actually good for your health.
South Korean researchers claim that the pleasure gained from a skiing holiday is enough to improve your overall happiness and well-being -- even if you only get to the mountains occasionally.
Researchers from Yonsei University conducted a survey of 279 visitors at three major ski resorts in South Korea. Of the sample, 45.2 percent participants skied, 40.1 percent were snowboarders and 41 participated in both activities. Respondents spent on average four and a half days at a resort, while more than 90 percent visited ski resorts fewer than five times in a season.
The happiness and satisfaction of skiers and snowboarders were determined by assessing their sense of pleasure, their level of engagement in the activity, and the sense of satisfaction they reported after venturing out on the snow.

The skiers and boarders who got the most benefits were those who got "into the flow," meaning they focused on their skiing and forgot everything else in their lives while on the slopes, the researchers said.

"Flow or engagement is the manner in which you lose yourself in an activity, and are almost oblivious of all else around you," they said. "The experience itself, such as skiing, is so enjoyable that people will do it even at a great cost, for the sake of doing it."

Head researcher Hyun-Woo Lee noted that even one-off or fewer skiing outings had a positive effect on participants. Also, skiers showed a higher level of pleasure and involvement in their sport than snowboarders did.
"Adult playfulness can influence people's happiness, while activities and socially convening around a sporting activity such as skiing have positive psychological outcomes and contribute to overall well-being," Lee said. "This is also true for people who only casually participate in sports."
The study, announced this week, appears in the journal Applied Research in Quality of Life.
Access: https://link.springer.com/article/10.1007/s11482-013-9255-5
---
Click here to view archives.
Customers should always refer to their benefit booklet or call the customer service number on the back of their identification card for detailed coverage information and limitations. See our legal disclaimer for more details.
@BCBSofAlabama