Select content that is important to you from the menu below.
Click on a category, then drag and drop the daily article news feed that interests you into the area below.
Content Archive
View previously published articles with the most recent shown first. Filter the articles by clicking on the category title, Health, Family, Lifestyle, or Nutrition.
Preventative Health:
Skin cancer risk from tanning even without burn: study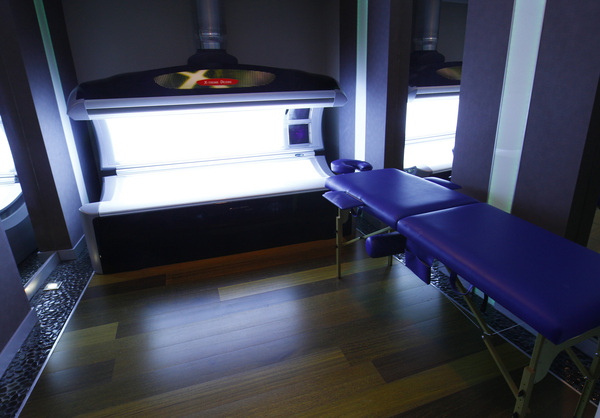 NEW YORK (Reuters Health) - Getting a "base" tan at a tanning salon before spending time in the sun may protect against sunburn, but it won't protect against skin cancer, a new study suggests.
Among people who said they'd never had a sunburn, those with melanoma, the deadliest type of skin cancer, were nearly four times more likely to be indoor tanners than people without melanoma, researchers found.
"We know a common reason people do indoor tanning is to prevent sunburn," said DeAnn Lazovich, the study's lead author from the University of Minnesota in Minneapolis.
The thought, she and her colleagues write in the Journal of the National Cancer Institute, is that reducing the risk of sunburn by indoor tanning ultimately reduces the risk of melanoma.
"Sunburn is a well known risk factor for melanoma," Lazovich said.
To see whether getting a so-called "base tan" at a tanning salon reduces the risk of melanoma later on, the researchers compared 1,167 melanoma patients and 1,101 people without cancer who were similar in age and sex.
The melanoma patients were diagnosed in Minnesota between 2004 and 2007.
Overall, about 57 percent of the study participants reported having five or more sunburns during their lives and about 5 percent reported never being sunburned.
The researchers found that indoor tanning was more common in the melanoma patients, compared to the cancer-free group, regardless of how many sunburns people had.
But when the researchers looked only at people who said they'd never had a sunburn, they found that slightly more than three-quarters of people with melanoma (78 percent) had used tanning salons, compared to less than half of the cancer-free patients (40 percent).
That difference among those who were never sunburned represents about a four-fold increase in a melanoma patient's likelihood of being an indoor tanner, Lazovich said.
"Our study is really the first to report the data in this way," she said. "I think it does raise the question about the claim that indoor tanning in moderation is a way to reduce one's risk of skin cancer."
In 2007, a working group affiliated with World Health Organization found that people who used tanning beds before their 30th birthday were 75 percent more likely to develop melanoma.
That added risk translates to about seven more women out of every 10,000 developing melanoma. For example, one past study showed that 24 out of 10,000 women who regularly used tanning beds developed melanoma compared to 17 out 10,000 women who rarely or never used them.
"It would be far better to avoid indoor tanning, because you're still getting ultraviolet radiation," Lazovich said.
She added that people should also wear proper protection when they go out into the sun.
SOURCE: https://bit.ly/UckC33 Journal of the National Cancer Institute, online May 28, 2014.
---
Click here to view archives.
Customers should always refer to their benefit booklet or call the customer service number on the back of their identification card for detailed coverage information and limitations. See our legal disclaimer for more details.
@BCBSofAlabama