Select content that is important to you from the menu below.
Click on a category, then drag and drop the daily article news feed that interests you into the area below.
Content Archive
View previously published articles with the most recent shown first. Filter the articles by clicking on the category title, Health, Family, Lifestyle, or Nutrition.
Recipes:
Strawberry Griddle Cakes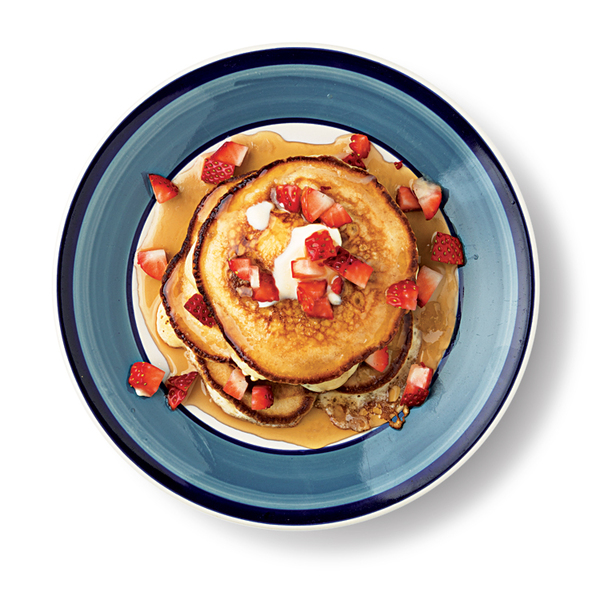 Credit: Ingalls Photography
SERVES 2
INGREDIENTS
1¼ cups sifted flour
2 tsp. baking powder
1 tsp. salt
2 tbsp. sugar
1 egg
1 cup milk
1 cup roughly chopped strawberries
1 tsp. vegetable oil
Butter and maple syrup, to serve
INSTRUCTIONS
1. Sift together flour, baking powder, salt, and sugar. Beat the egg with the milk.

2. Pour the egg–milk mixture into the flour mixture and beat well. Gently fold in ½ cup of the strawberries.

3. Using a paper towel, grease a large, heavy griddle or skillet with a thin film of vegetable oil, then heat over medium heat until very hot.

4. Use about ¼ cup of batter to form each griddle cake. Cook in the hot pan until bubbles form on the surface and edges are dry. Turn and cook until the other side is golden brown.

5. Serve with butter, maple syrup and remaining ½ cup strawberries.
---
Click here to view archives.
Customers should always refer to their benefit booklet or call the customer service number on the back of their identification card for detailed coverage information and limitations. See our legal disclaimer for more details.
@BCBSofAlabama