Select content that is important to you from the menu below.
Click on a category, then drag and drop the daily article news feed that interests you into the area below.
Content Archive
View previously published articles with the most recent shown first. Filter the articles by clicking on the category title, Health, Family, Lifestyle, or Nutrition.
Teens:
Stress Is Another Part of the Teen Experience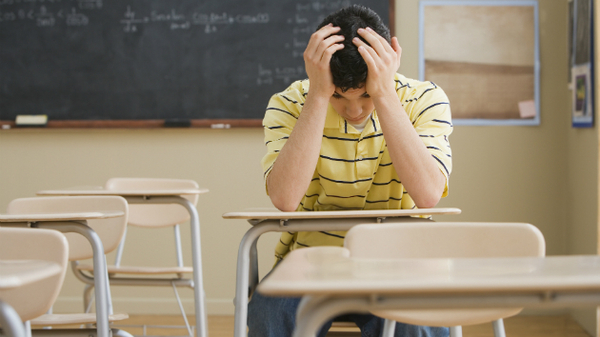 (WASHINGTON) -- Relax, kids: school will be out soon, if it hasn't already let out for the summer.
The long break is apparently needed, judging by an American Psychological Association survey that says teens are as least as stressed as adults but that their anxieties aren't taken as seriously.
It should be no surprise that adolescents feels most stressed during the school year, which might explain why teens appear to be so irritable, or often on the verge of tears.
The "Stress in America" survey finds that more than a third of stressed teens report sleeping problems, while a quarter treat their worries by overindulging in food.
More girls report feeling stressed than boys, although males may not want to admit feeling overwhelmed, thinking it might make them seem weak.
Another problem: many teens don't realize that stress could be affecting them both physically and mentally.
While there are no easy answers, Norman Anderson, APA executive vice president, recommends parents talk more often to their youngsters. Some ways of relieving anxieties include exercise and more bed rest.
Follow @ABCNewsRadio
Copyright 2014 ABC News Radio
---
Click here to view archives.
Customers should always refer to their benefit booklet or call the customer service number on the back of their identification card for detailed coverage information and limitations. See our legal disclaimer for more details.
@BCBSofAlabama