Select content that is important to you from the menu below.
Click on a category, then drag and drop the daily article news feed that interests you into the area below.
Content Archive
View previously published articles with the most recent shown first. Filter the articles by clicking on the category title, Health, Family, Lifestyle, or Nutrition.
Heart Healthy:
Study Claims Lean Beef Can Reduce Hypertension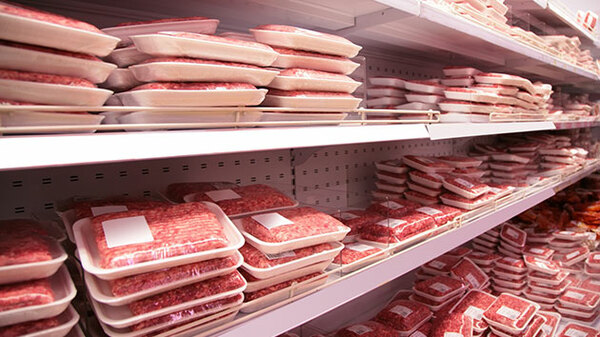 Hemera/Thinkstock
(NEW YORK) -- Red meat to lower your blood pressure? That's what Penn State researchers say, provided that it's lean beef you're eating.
The other important factor is that this protein source is part of the larger DASH-diet plan, which stands for Dietary Approaches to Stop Hypertension.
Researcher Penny M. Kris-Etherton says DASH features plenty of fruits, vegetables and low-fat dairy products, and with the inclusion of lean beef, it becomes the BOLD+diet (Beef in an Optimal Lean Diet Plus additional protein).
In order to maintain a heart-healthy diet to lower blood pressure, Kris-Etherton recommends the BOLD+diet, which includes 5.4 ounces of lean beef daily. This proved most effective compared to other diets that had a smaller daily portion of meat.
A good rule of thumb to find lean or extra lean beef is shopping for meat that has round, chuck or loin in its name.
Follow @ABCNewsRadio
Copyright 2014 ABC News Radio
---
Click here to view archives.
Customers should always refer to their benefit booklet or call the customer service number on the back of their identification card for detailed coverage information and limitations. See our legal disclaimer for more details.
@BCBSofAlabama