Select content that is important to you from the menu below.
Click on a category, then drag and drop the daily article news feed that interests you into the area below.
Content Archive
View previously published articles with the most recent shown first. Filter the articles by clicking on the category title, Health, Family, Lifestyle, or Nutrition.
Wellness:
Study Finds Life on a Dairy Farm May Help Prevent Allergies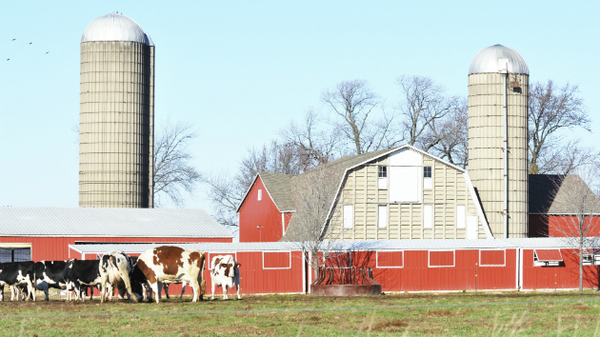 iStock/Thinkstock
(GOTHENBURG, Sweden) -- Want to reduce the risk of your child developing allergies? Move to a dairy farm.
Researchers at the University of Gothenburg in Sweden say children who live on farms that produce milk run one-tenth the risk of developing allergies compared to other rural children.
Heath experts say there's been a dramatic increase in the occurrence of allergic diseases in Western societies in recent years, and one often-cited reason is that children are less exposed to microorganisms and have fewer infections than previous generations. As a result, that delays maturation of their immune system.
The researchers monitored children until the age of three to track the maturation of their immune system in relation to allergic disease. All of the children lived in rural areas in Sweden, with half of them on farms that produced milk. The study found that kids being raised on dairy farms ran a much lower risk of developing allergies than the other children.
"Our study also demonstrated for the first time that delayed maturation of the immune system, specifically B-cells, is a risk factor for development of allergies," says Anna-Carin Lundell, one of the researchers.
The study found children with an allergic disease between the ages of 18 and 36 months had a higher percentage of immature B-cells in their blood circulation at birth and during the first month of life.
The researchers suggest that pregnant women may also benefit from spending time on dairy farms to promote maturation of the fetal and neonatal immune system.
Lundell says they will now try to identify the specific factors on daily farms that strengthen protection against allergies.
Follow @ABCNewsRadio
Copyright 2014 ABC News Radio
---
Click here to view archives.
Customers should always refer to their benefit booklet or call the customer service number on the back of their identification card for detailed coverage information and limitations. See our legal disclaimer for more details.
@BCBSofAlabama