Select content that is important to you from the menu below.
Click on a category, then drag and drop the daily article news feed that interests you into the area below.
Content Archive
View previously published articles with the most recent shown first. Filter the articles by clicking on the category title, Health, Family, Lifestyle, or Nutrition.
Teens:
Teaching Teenagers Etiquette in the Age of Technology
Source: Your Teen Magazine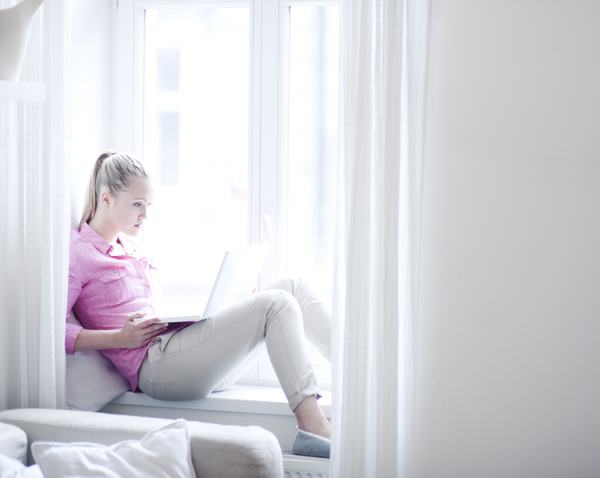 by Samantha Zabell
Screen chats are full of LOLs and BFFs, but what happens when your teenager communicates face-to-face? Parents have the tools to help teenagers learn to communicate effectively in the "real" world. Etiquette consultant Jay Remer and Daniel Post Senning, spokesperson for the Emily Post Institute, offer these suggestions.
Practice: If your teen is nervous about an upcoming speech or presentation, encourage him or her to rehearse in front of the mirror. Remer says six times is the lucky number; after that, the words will flow easily.
Listen: "It's one of the most engaging things you can do as a conversationalist," Post says.
Focus: Parents can help teenagers be better communicators by, well, talking. Be it at dinner or in the car, devote time to practicing those face-to-face skills, and take advantage of this one-on-one time with your teen by minimizing distractions (i.e. turning off your cell phones).
Beware of "Like": Both Remer and Post call these "filler words" and say they can make a teenager sound immature. Instead of correcting your teenager's every "like," help teenagers by mentioning the habit periodically. Also encourage your teenager and her friends to keep each other's "likes" in check.
Why does it matter? "You cannot establish real trust without face-to-face verbal communication," Remer says. "Learning to communicate skillfully at an early age is a great gift."
Samantha Zabell is a senior at Northwester University, where she is majoring in journalism. – See more at: https://yourteenmag.com/2014/04/teenage-athlete-smells/#sthash.5ypR2Skz.dpuf
Samantha Zabell is a senior at Northwestern University, where she is majoring in journalism.
---
Click here to view archives.
Customers should always refer to their benefit booklet or call the customer service number on the back of their identification card for detailed coverage information and limitations. See our legal disclaimer for more details.
@BCBSofAlabama