Select content that is important to you from the menu below.
Click on a category, then drag and drop the daily article news feed that interests you into the area below.
Content Archive
View previously published articles with the most recent shown first. Filter the articles by clicking on the category title, Health, Family, Lifestyle, or Nutrition.
Emotional Health:
The Closer You Sleep, the Stronger the Relationship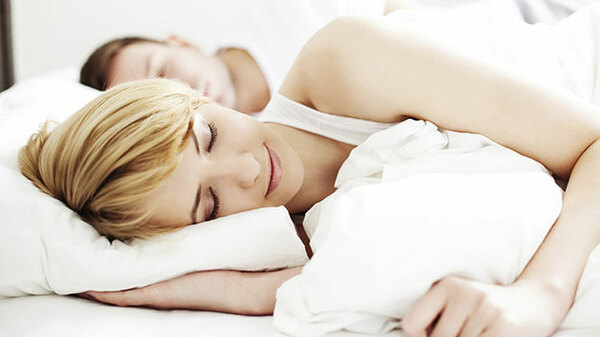 BartekSzewczyk/Thinkstock
(NEW YORK) -- Sleeping together doesn't have such a sexual connotation when you're talking about how couples actually fall asleep in bed.
University of Hertfordshire psychologist Professor Richard Wiseman wanted to find out about the most popular sleep positions so he interviewed 1,000 people and learned that a whopping 42 percent sleep with their backs to each other.
Meanwhile, 31 percent said they slept facing in the same direction while just 4 percent sleep face-to-face.
Wiseman also investigated how the strength of a couple's relationship also affected sleep habits. For instance, 94 percent who said they touched each other during sleep reported being happy in their relationship while just 68 percent of non-touchers said the same thing.
The physical distance between sleepers also seemed to indicate how figuratively close they were to each other.
For example, 66 percent of people who slept 30 inches or more apart said they were happy with their relationship while 86 percent of folks who were less than an inch apart reported being satisfied with their significant other.
Copyright 2014 ABC News Radio
---
Click here to view archives.
Customers should always refer to their benefit booklet or call the customer service number on the back of their identification card for detailed coverage information and limitations. See our legal disclaimer for more details.
@BCBSofAlabama