Select content that is important to you from the menu below.
Click on a category, then drag and drop the daily article news feed that interests you into the area below.
Content Archive
View previously published articles with the most recent shown first. Filter the articles by clicking on the category title, Health, Family, Lifestyle, or Nutrition.
Activities:
The most affordable Caribbean destination for families this spring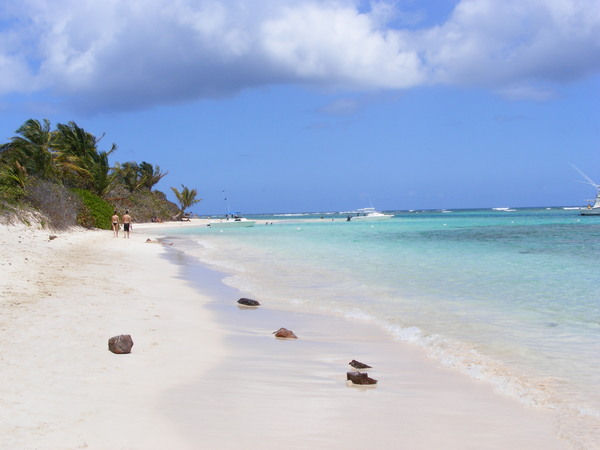 Puerto Rico has emerged as the cheapest Caribbean vacation this spring in a newly released travel index that offers a breakdown of the most affordable tropical destinations for a family of four.
Families looking to escape the seemingly interminable grip of winter with a budget vacation over the spring break may want to consider booking a sunshine getaway to Puerto Rico, where a family of four can soak in the sun for $4,609, according to TripAdvisor's TripIndex Caribbean released this week.
That's a bargain deal compared to the average cost of a one-week vacation over the peak travel period, which is estimated to be $7,152 USD.
Rounding out the top three most affordable destinations are Jamaica and the Dominican Republic.
The TripIndex looked at the 20 most popular Caribbean destinations and includes roundtrip airfare from the US, a seven-night hotel stay, dinner for six nights and a half-day snorkeling excursion for four people.
At the other end of the spectrum, St. Barts emerged as the most expensive Caribbean vacation, clocking in at $12,486, followed by Anguilla, The British Virgin Islands, Turks and Caicos, and St. Kitts and Nevis.
Analysts also found a trend while compiling their list that could also serve as a guide for budget-conscious families: trips to territories controlled by the US are 20 percent cheaper than the average Caribbean destination.
Here are the top 10 most affordable Caribbean destinations for a family of four:
1. Puerto Rico, $4,609
2. Jamaica, $4,630
3. Trinidad and Tobago, $4771
4. Dominican Republic, $5,315
5. St. Maarten-St. Martin, $5,565
6. Bahamas, $5,815
7. Curacao, $5,832
8. Bermuda, $6,064
9. Aruba, $6,260
10. Grenada, $6,622
---
Click here to view archives.
Customers should always refer to their benefit booklet or call the customer service number on the back of their identification card for detailed coverage information and limitations. See our legal disclaimer for more details.
@BCBSofAlabama