Select content that is important to you from the menu below.
Click on a category, then drag and drop the daily article news feed that interests you into the area below.
Content Archive
View previously published articles with the most recent shown first. Filter the articles by clicking on the category title, Health, Family, Lifestyle, or Nutrition.
Teens:
Thrifting Popular With Teens
Source: Your Teen Magazine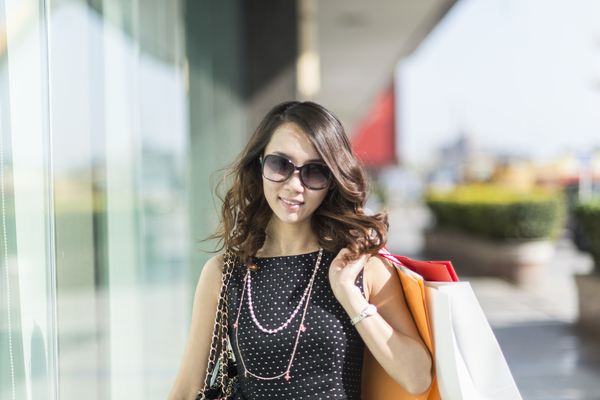 by Katy Fishman
"I wear your granddad's clothes; I look incredible." If this refrain has become part of your life recently, you're not alone. Macklemore's hit single, Thrift Shop, a song about scouring thrift stores for cheap, fashionable clothing, has taken the world by storm over the last year, selling more than six million copies and topping the Billboard Hot 100.
But what about its topic: thrift shops? Are they the phenomenon behind the song's popularity or, like limo parties, a fancy relegated to popular music alone? Certainly, many teens would vote for the former. Thrifting's popularity preceded that of the song's and will most likely remain popular long after.
Though many associate thrifting as a lower socio-economic necessity, there is a growing community who, like Macklemore, count the thrift store among their first choices for shopping destinations.
"It's a cheap way to change up my outfits," says Adri Kohlman, a teen thrifter based in Baltimore, Maryland. "I like that I can get five or six shirts at a thrift store for what one costs at the mall. That makes shopping really fun."
Other reasons thrifters keep going back? Well, there's the environment; thrifting is by definition recycling, and buying used instead of new reduces one's carbon footprint. Thrifting also touches a philanthropic nerve. Many thrift stores are either owned by or contribute a portion of their profits to a non-profit charity. So, shoppers leave the store with new clothes and a sense of giving their money to a worthwhile cause.
There are, of course, pitfalls to thrift shopping. A common concern is the cleanliness of the clothes. Though the stores wash clothes upon receiving them, it's wise to launder them before wearing. Adri's mom makes her dry clean everything before wearing. Others simply wash the clothes on the highest heat possible, making sure to use a powerful disinfectant in the process.
Thrifting is not for everyone. Some feel uncomfortable with the fact that the clothes are previously owned, and others just prefer the fashions they can find at the mall. But for many teens like Adri, who have limited income and unlimited desire to keep their wardrobes fresh, thrifting represents the best of all worlds.
---
Click here to view archives.
Customers should always refer to their benefit booklet or call the customer service number on the back of their identification card for detailed coverage information and limitations. See our legal disclaimer for more details.
@BCBSofAlabama