Select content that is important to you from the menu below.
Click on a category, then drag and drop the daily article news feed that interests you into the area below.
Content Archive
View previously published articles with the most recent shown first. Filter the articles by clicking on the category title, Health, Family, Lifestyle, or Nutrition.
Emotional Health:
Use Visual Aids to Change Stubborn Minds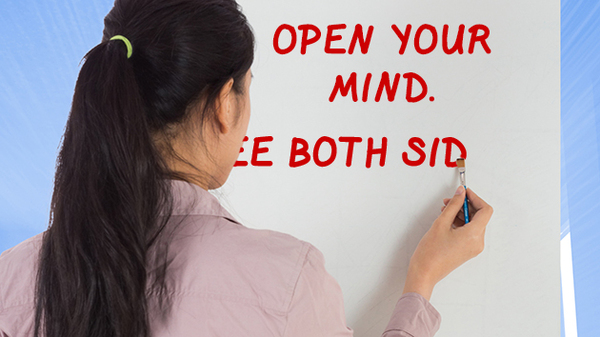 Wavebreak Media/Thinkstock
(HANOVER, N.H.) -- A picture may tell a thousand words but nothing beats a visual chart to get someone to change their mind during an argument, especially if they're ill-informed on a subject.
Dartmouth University cognitive researchers say these charts resonate more with people than the spoken or written word because they reflect our "native language."
Specifically, the researchers wanted to learn what it would take to change someone's political views when they had their facts wrong.
Presenting arguments both verbally and in writing didn't seem to work because people just countered them with their long-held beliefs, no matter how inaccurate they were.
However, when presented with facts in the form of a chart, participants were more apt to accept the information, so long as their sense of self wasn't threatened.
In order to reduce that likelihood, the Dartmouth researchers tried to affirm the participants' self-worth, which also seemed to clear up misperceptions even when there wasn't any new data provided.
Follow @ABCNewsRadio
Copyright 2014 ABC News Radio
---
Click here to view archives.
Customers should always refer to their benefit booklet or call the customer service number on the back of their identification card for detailed coverage information and limitations. See our legal disclaimer for more details.
@BCBSofAlabama