Select content that is important to you from the menu below.
Click on a category, then drag and drop the daily article news feed that interests you into the area below.
Content Archive
View previously published articles with the most recent shown first. Filter the articles by clicking on the category title, Health, Family, Lifestyle, or Nutrition.
Fitness:
When it comes to exercise, how much is too much?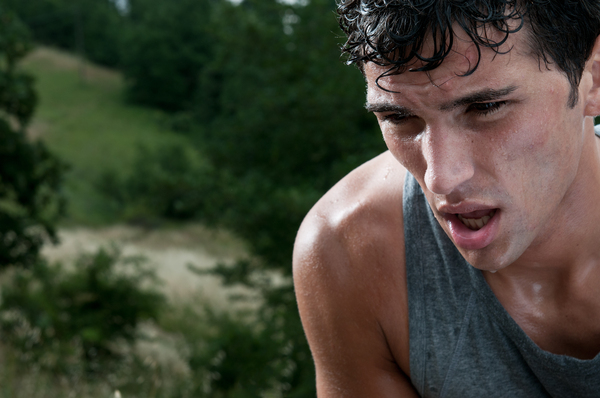 Running more than four miles a day could be dangerous to your health, according to a study out Tuesday that examined how much exercise is too much.
Researchers focused on 2,400 heart attack survivors and found that the more exercise they did, the less risk they faced of dying from heart disease -- up to a point.
Benefits began to decline among those who ran more than 30 miles (48 kilometers) per week.
Among walkers, the turning point, when benefits were lost, was seen in those who did more than 46 miles per week, or 6.5 miles per day.
Even more, there was a statistically significant cardiovascular risk associated with the highest levels of exercise, said the study led by Paul Williams of the Lawrence Berkeley National Laboratory and Paul Thompson of the Department of Cardiology at Hartford Hospital.
"Results suggest that the benefits of running or walking do not accrue indefinitely and that above some level, perhaps 30 miles per week of running, there is a significant increase in risk," the study said.
"Competitive running events also appear to increase the risk of an acute event."
The researchers cautioned that since their study focused on heart attack survivors, their results might not be generalizable to the population at large.
Experts generally recommend two and a half hours of moderate exercise each week, or 75 minutes weekly of vigorous exercise for a healthy heart and body.
"For patients with heart disease, almost all should be exercising, and generally most should be exercising 30-40 minutes most days," said Carl Lavie, a cardiologist at the John Ochsner Heart and Vascular Institute in New Orleans.
"But from a health stand-point, there is no reason to exercise much longer than that and especially not more than 60 minutes on most days."
The research was published in the peer-reviewed journal Mayo Clinic Proceedings.
ksh/vlk
---
Click here to view archives.
Customers should always refer to their benefit booklet or call the customer service number on the back of their identification card for detailed coverage information and limitations. See our legal disclaimer for more details.
@BCBSofAlabama