Select content that is important to you from the menu below.
Click on a category, then drag and drop the daily article news feed that interests you into the area below.
Content Archive
View previously published articles with the most recent shown first. Filter the articles by clicking on the category title, Health, Family, Lifestyle, or Nutrition.
Emotional Health:
Your Soul Mate May Not Wind Up Being Your Sole Mate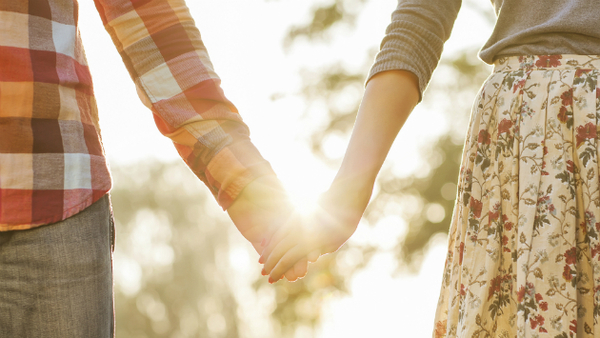 iStock/Thinkstock
(TORONTO) -- Careful soul mates, you're probably deluding yourselves.
Although people who believe they've found the perfect mate who "completes" them, University of Toronto researchers say those in love are often surprised when things don't work out as planned.
Essentially, it's those couples who understand that a relationship can take some time to develop are the ones who are more successful in the long run, according to study authors Spike W. S. Lee and Norbert Schwarz.
They had participants fill out questionnaires about whether they considered if love meant two people were "made for each other" as soul mates do or if "love is a journey" filled with mistakes and forgiveness.
Not surprisingly, those who believe relationships take work reported fewer conflicts and tended to recall more celebrations with their partner.
Still, the soul mate concept is apparently the more accepted of the two, a Marist poll found, with 73 percent agreeing with it and 27 not believing it. Furthermore, it's younger folks who are more likely to think that finding a soul mate is the essence of true love.
Follow @ABCNewsRadio
Copyright 2014 ABC News Radio
---
Click here to view archives.
Customers should always refer to their benefit booklet or call the customer service number on the back of their identification card for detailed coverage information and limitations. See our legal disclaimer for more details.
@BCBSofAlabama