Individual Responsibility Mandate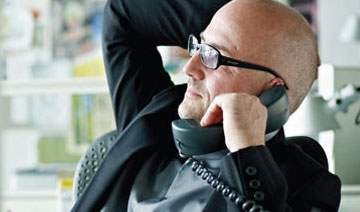 Individual Responsibility Mandate - IRS Forms 1040, 1040A & 1040EZ
What is the purpose of the field "Health care: individual responsibility" on the individual income tax return Forms 1040 - Line 61, 1040A - Line 38 or 1040EZ - line 11 for 2014?
This provides information on your health insurance coverage to the IRS. It is required to be reported due to the individual mandate which requires that all eligible Americans have at least basic health coverage. If you did not have insurance coverage for all months during 2014 or obtain an exemption, you will need to compute your shared responsibility payment.
When do the information reporting requirements go into effect?
The information must be reported on your individual 2014 tax return (Form 1040).
How do you know if your health plan for 2014 was considered minimum essential coverage (MEC)?
All health plans administered or insured by Blue Cross and Blue Shield of Alabama are considered minimum essential coverage (MEC) except for: stand-alone dental, stand-alone vision, stand-alone HSA/HRA accounts and Health FSA accounts.
Did you (and your spouse/dependents) have MEC for ALL months in the 2014 calendar year?
If you can answer "yes" to this question, check the "full-year coverage" box on your tax form. Since you and your dependents were covered for the entire year, no dollar amount should be entered.
If you (or your spouse/dependents) did not have MEC for the full year, did you have an exemption?
Exemptions are reported to the IRS on Form 8965, Health Coverage Exemptions. Use this link to see all exemption types to help you determine if you are eligible. http://www.irs.gov/pub/irs-dft/i8965--dft.pdf
What if you did not have MEC or an exemption for 2014?
Complete the Shared Responsibility Worksheet and enter your fee on the appropriate line of your tax form. The Shared Responsibility Worksheet can be found in the instructions to Form 8965. http://www.irs.gov/pub/irs-dft/i8965--dft.pdf
What information is available on IRS.gov related to the health care law?
IRS Publication 5187 - IRS offers publication to address questions on health care law – "Health Care Law: What's New for Individuals & Families" http://www.irs.gov/pub/irs-pdf/p5187.pdf
IRS Circular 230 Disclosure – To ensure compliance with requirements imposed by the IRS, we inform you that any U.S. federal tax advice contained in this communication including any attachments is not intended or written to be used, and cannot be used, for the purpose of (1)avoiding penalties under the Internal Revenue code or (2) promoting marketing or recommending to another party any transaction or matter addressed herein.