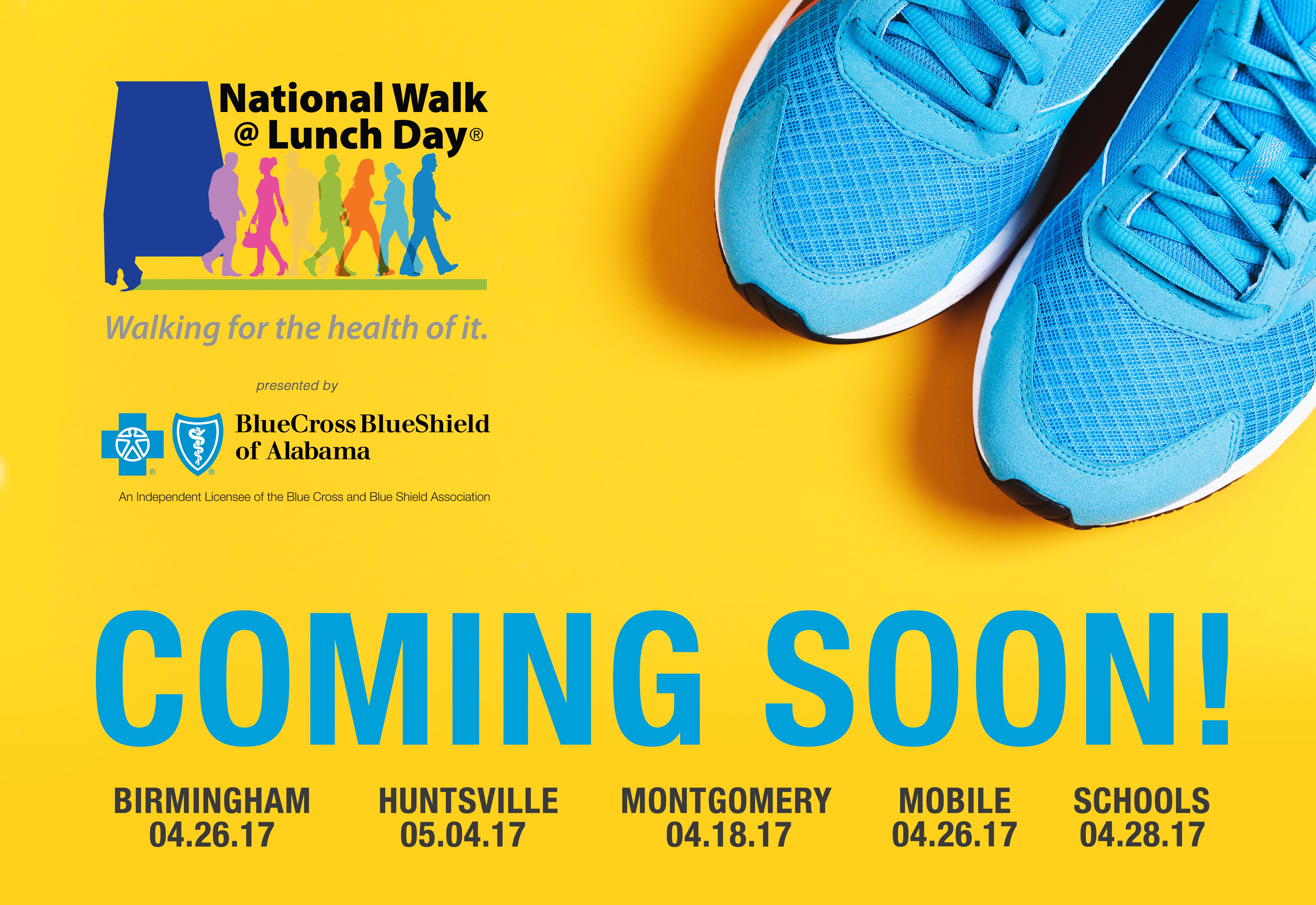 Turn your working lunch into a walking lunch!
It can be hard to find time in your busy schedule to participate in physical activity. At Blue Cross and Blue Shield of Alabama, we know taking a walk is one of the simplest, safest and most effective forms of exercise. This is why Blue Cross sponsors and facilitates National Walk@Lunch Day events. These events encourage people with busy lifestyles – like you! – to enjoy a nice walk during your lunch break. We hope these events encourage you, your friends, and your co-workers to make daily walks a part of your routine.
Whether you plan to bring a team of co-workers with you to one of our Blue Cross-sponsored local events, host or participate in a private event at your workplace, or even if you just decide to take a short walk on your own, Blue Cross will provide you with the tools you need to ensure your National Walk@Lunch Day event is a success!
Alabama Walk@School Day
In order to encourage school-aged students to start walking, Blue Cross and Blue Shield of Alabama started a new program in 2015 just for schools across Alabama called Alabama Walk@School Day. An estimated 22,024 students, teachers and parents throughout Alabama participated, making 2016 a great success.
With your support, we fully expect 2017 to be even more successful than the previous years. Help us as we take steps towards a healthier Alabama by encouraging our school-aged students to make walking a healthy habit for life.
Learn More about school programs