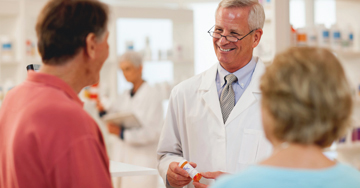 Certain medications may require predefined criteria before being approved for coverage. Other drugs may have daily or monthly limits recommended by the Food and Drug Administration, the drugs manufacturer, and/or peer-reviewed medical literature. These instances may require a doctors request for preapproval or prior authorization.
The following guidelines, developed by Blue Cross and Blue Shield of Alabama's Pharmacy and Therapeutics Committee, are meant to help members understand the requirements related to their pharmacy coverage. Healthcare providers should use their best medical judgment in providing the care they feel is most appropriate for their patients.
Please note: Some employer groups may have specific drug coverage requirements for their employees that are not included in the criteria below.
For more information please review Physician Administered Drug Policies.
Search by Drug Name
| Product Name | Implementation Date | Change Date | Guideline |
| --- | --- | --- | --- |
| GAMMAGARD LIQUID | | | Prior authorization for medical necessity is required. |
| GAMMAKED | | | Prior authorization for medical necessity is required. |
| GAMUNEX-C® | | | Prior authorization for medical necessity is required. |
| GATTEX® | | | Prior authorization for medical necessity is required. |
| GENOTROPIN® | | | Prior authorization for medical necessity is required. Use of the preferred growth hormone, Omnitrope, may be required. |
| GILENYA® | 01/01/15 | | Gilenya may be subject to step therapy. Patients must have trial and failure of one of the five preferred products: Betaseron, Copaxone, Plegridy, Rebif or Tecfidera. The limits are 1 tablet per day. |
| GILOTRIF® | | | Prior authorization for medical necessity is required. The limits are 1 tablets per day. |
| GLEEVEC® | 07/01/11 | | Prior authorization for medical necessity is required. The limits are 3 tablets per day for 100mg or 2 tablets per day for 400mg. |
| GLYXAMBI® | | | Prior authorization for medical necessity is required. The limits are 1 tablet per day. |
| GRALISE® | 07/01/13 | | The limits are 30 capsules per 30 days for 300mg tablets, 90 tablets per 30 days for 600mg tablets, and 1 starter pack per 30 days. |
| GRANISOL | | | The limits are 60 mL (2 bottles) per 30 days. |