Health Coverage Tax Credit (HCTC) Qualified Plan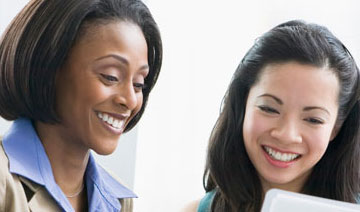 The State of Alabama has certified Blue Cross and Blue Shield of Alabama Special Open Enrollment program as a "qualified health plan" under the Health Coverage Tax Credit (HCTC) Program enacted under the Trade Act of 2002. Under the HCTC Program, HCTC eligible individuals may be entitled to assistance from the Federal government in paying health plan premiums for health coverage for themselves and their qualifying family members. If you are eligible for this assistance you should receive notification from the HCTC Program Office at the Internal Revenue Service in Washington, D.C. The HCTC Program Office makes all determinations of eligibility for the HCTC program. If you have any questions about eligibility for the HCTC Program or the details of that Program, you should contact the HCTC Customer Contact Center at 1-866-628-4282, or you may read about the program at www.irs.gov/individuals/index.html.
Eligibility Requirements
An applicant who is certified by the HCTC Program Office as an eligible individual under the HCTC Program is eligible for coverage under the Special Open Enrollment Plan, provided that the applicant is a resident of the State of Alabama and at least 19 years of age. If the HCTC eligible individual is applying for family coverage, he or she must have qualifying family members as determined by the HCTC Program Office.
What's Covered
The Special Open Enrollment Plan covers hospital, physician and prescription drug expenses when the services are provided through our provider networks in Alabama. There are limited benefits available outside Alabama in the case of accidental injury or medical emergency.
Click on the following links for additional information: