Guidelines for Using Your Card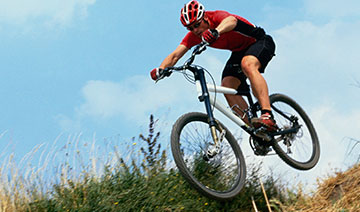 The card offers you easier access to pre-tax dollars set aside in your account for covered qualified medical expenses under the plan guidelines.
Save your receipts. The IRS requires that all Health FSA transactions be substantiated either electronically or with a valid receipt. We will try to validate all card transactions with claims data.

Receipts must be itemized and include the date of service, amount of service and clearly indicate the item purchased. All receipts will be reviewed to validate the expense. If receipts do not properly validate the transaction, it will be considered an ineligible expense and a refund will be requested.

You may submit receipts before you receive a Request Notification letter if you know there will not be claims data to validate the transaction. This online service is available on your transaction history screen and allows you to add debit card transactions to a Receipt form, print the form, attach the receipts and fax or mail to us.

Over-the-counter drug expenses incurred on or after January 1, 2011 will require a doctor's written prescription in order to be reimbursed under a Health FSA. This provision will impact the use of your Preferred Flex card in that purchases for over-the counter drugs will require another form of payment other than your Preferred Flex card. You will need to submit a Request for Reimbursement form along with a doctor's written prescription and the itemized receipt showing the name for the over-the counter drug, the date purchased and the purchase price.

Flex Cards are for authorized medical expenses only. The IRS publication 502, "Medical and Dental Expenses" is a good source of information for eligible expenses.

Use your card for only those expenses that are not reimbursed by insurance. If you have secondary coverage through your spouse, do not use the card or file a Request for Reimbursement until after the other insurance has processed the claim.

Use your card only for amounts up to your eligible balance. If you have expenses for $100 and your available balance is $50, your card transaction of $100 will be denied. You should only use the card for the available balance (i.e., the $50) and pay the additional $50 out of your pocket. Be sure to review your card balance regularly via CustomerAccess.

You can only use your card at a qualified merchant approved by the IRS. View IRS guidlines for Flex Card transactions.