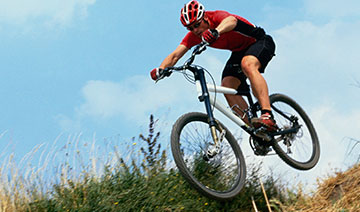 Enroll in a Health FSA during open enrollment and choose to receive the Preferred Flex Card.
Your Preferred Flex Card will be mailed to you at the beginning of the plan year.
When you incur an eligible expense at a qualified provider (such as an office visit copay or vision care expense), you can pay the provider with your flex card. Examples of qualified providers include:

Hospitals
Pharmacies
Durable Medical Suppliers
Home Health Care Providers
Physicians
Dentists
Vision Providers

The flex card can be used like a credit card at qualified merchant terminals and there is no PIN associated with this card. View IRS guidlines for Flex Card transactions.
Your Preferred Flex Card is good for three years. Your existing card will be updated with your new election amount each plan year. You cannot use your card for previous plan year expenses. However, you will have until 90 days after the end of the current plan year to submit a Request for Reimbursement Form for those expenses.
The flex card is intended for, and restricted to, use for eligible services and/or purchases associated with a Health FSA, as governed by the Internal Revenue Service in conjunction with flexible spending accounts and all federal and state laws relative to those accounts