Frequently Asked Questions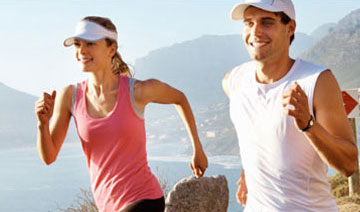 Who will have an HRA?
Any employee who enrolls in the Consumer Driven Health Plan should be provided with an HRA account. Your employer funds the account based on your type of coverage.
Who funds the HRA?
The HRA must be funded entirely by your employer.
What expenses can I submit for reimbursement from my HRA?
Reimbursements may be made for any eligible expense as defined in IRS code section 213d. However, it is up to your employer as to what your benefit plan allows as an eligible expense. Please refer to your specific benefit material to determine what is considered an eligible expense under your specific HRA plan.
Do you have to substantiate eligible expenses?
Yes, the IRS requires that all HRA transactions be substantiated. Therefore, it is very important that you save your receipts for all your transactions.
What happens to my HRA balance at the end of the year?
Unused funds in the HRA account may roll over to the following year. Any funds remaining in the HRA account are used toward future medical expenses under the Consumer Driven Health Plan.
What happens to my account when I leave employment?
HRA accounts are not portable. Therefore, if employment ends, you cannot take the balance of the HRA with you. However, these plans are subject to continuation of coverage as provided through COBRA.
How do I file for reimbursement?
If you are a Blue Cross and Blue Shield of Alabama subscriber, your out-of-pocket expenses for medical services will automatically apply to your HRA.
If you have secondary coverage with another carrier you should contact Customer Service to document this information on your account. Under the IRS guidelines all medical plans must pay before the HRA funds can be used. You will be required to manually file a Request for Reimbursement Form, which must include all required documentation as well as the other carrier's Claim Processed Report (CPR).
The money you have paid out-of-pocket is reimbursed to you from your account. You may elect to have it deposited directly into your checking or savings account.
Who can I receive reimbursement for?
HRAs provide reimbursements for qualified medical expenses incurred by the employee, the employee's spouse and qualified dependents as defined in the IRS Code Section 152.
Can I have both an HRA and a Flexible Spending Account (FSA) at the same time?
Yes, your employer can offer both or either of these plans.
How will my HRA work with my FSA?
You cannot receive payment for the same qualified medical expense under both plans. It is up to your employer to determine if your HRA or FSA will pay first. If your HRA account pays first and has limitations on allowable services, the HRA funds must be exhausted. Then any applicable qualified medical expenses will apply to your FSA funds. If your FSA pays first, once your FSA funds are exhausted then any applicable qualified medical expense may apply to your available HRA funds.