Falls are the leading cause of injury-related death among adults age 65 and older.

We are here for you with tips on how to lessen your fall risk and how to stay fit from anywhere!

Get physically active and exercise regularly to improve your mobility, balance, strength and flexibility.

Wear proper footwear such as shoes with soles that provide grip and traction.

Get your vision and hearing checked to keep up with any changes that may increase your chances of a fall if left untreated.

Talk to your doctor to learn the common side effects of your medications, like dizziness, so you can be extra careful when you're taking them.

Make your home a safe place! Adding grab bars and hand rails, using nonslip mats in the bath, increasing brightness & creating clear walking paths in your home can reduce your risk of falling.
Please make note of these important tips and talk to your provider to reduce your risk of falling! We value each and every one of our members and your health is very important to us. Questions? Please call us to speak to a nurse or social worker:
1-888-341-5030 TTY: 711, Monday-Friday 8:00am-4:45pm.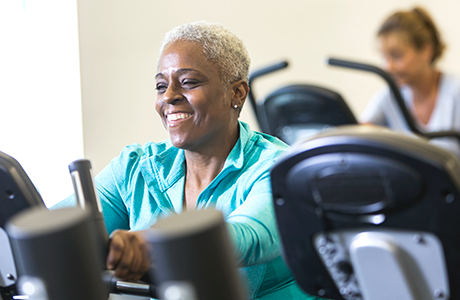 UNLIMITED gym access to over 300 fitness locations in Alabama.
Decrease your fall risk by increasing your fitness level. Take full advantage of your FREE SilverSneakers membership.
EXPLORE BENEFITS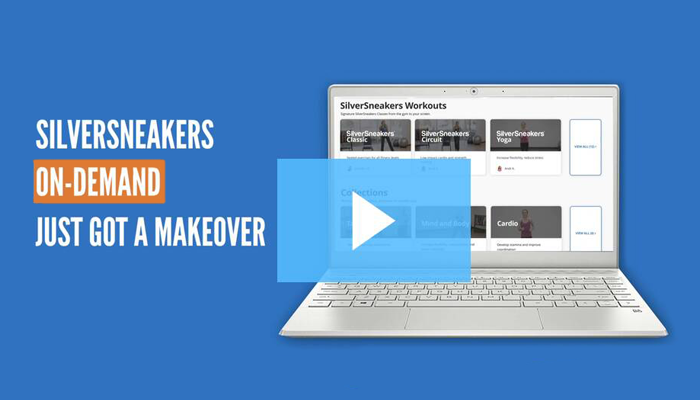 Prefer getting fit from the comfort of your home?
SilverSneakers also offers live virtual classes and hundreds of On-Demand classes including nutritional videos.
JOIN SILVERSNEAKERS FOR FREE!
Find a Doctor or Pharmacy
Our network includes 100% of Alabama hospitals, more than 90% of doctors and over 1,000 pharmacies throughout Alabama — so it's easy to find in-network care that's close to home.
Find a Doctor or Pharmacy
SilverSneakers and SilverSneakers On-Demand are trademarks of Tivity Health, Inc. © 2021 Tivity Health, Inc. All rights reserved.
H0104_FALLRISKLP21_C