Health Focus: Immunizations Content (Aug '14)


Get Healthy, Get Immunized
Ensuring your child is protected against diseases such as whooping cough (pertussis), measles and diphtheria could save his or her life. Shots may be temporarily uncomfortable, but they will protect your child from life-threatening diseases. Immunizations help protect your child, and are often required for your child to attend school.
Blue Cross and Blue Shield of Alabama is committed to the immunization of all children. Use the following schedule to determine what vaccines are recommended at each age.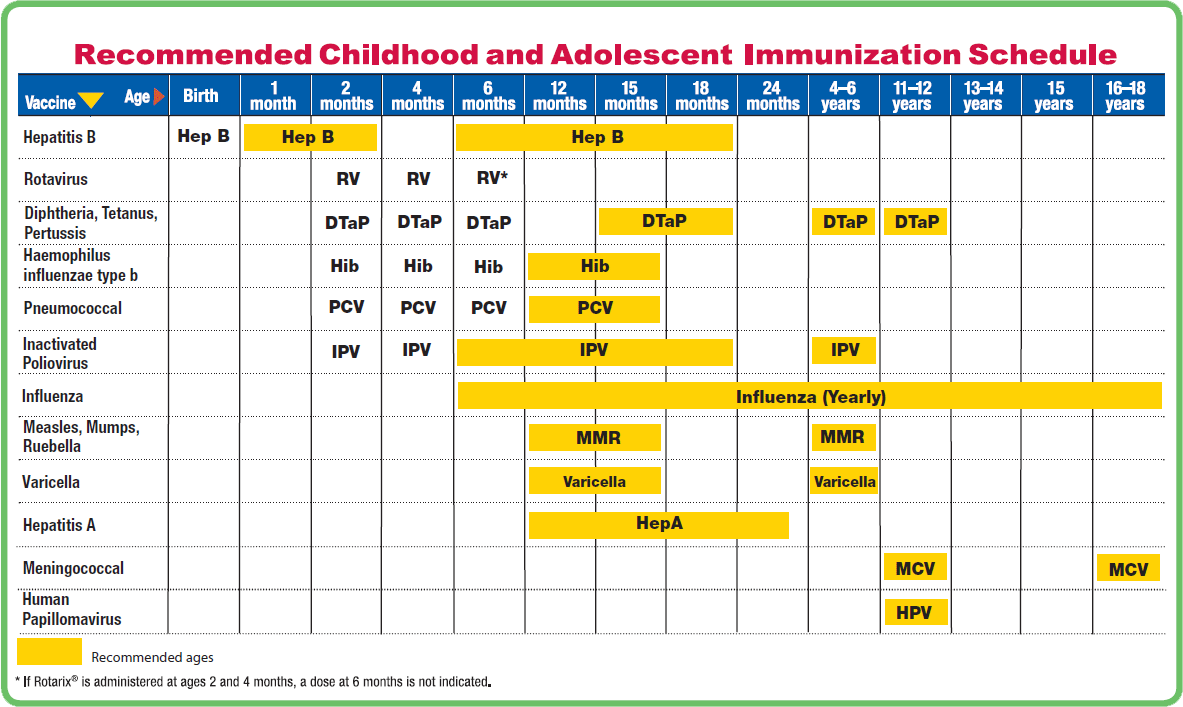 Click here to view a larger version.
For more information about these immunizations, please visit the Center for Disease Control and Prevention website, www.cdc.gov, or call 1-800-232-4636.
The above chart is intended to be used for informational purposes only and is not a substitute for professional medical advice. Please consult your physician about the healthcare needs of you and your family, and for the most current information about immunizations since the schedule may change. The suggested vaccines may not be covered by your health plan. Please review your benefits for coverage information.
FYH-12 (Rev. 5-2013)