Select content that is important to you from the menu below.
Click on a category, then drag and drop the daily article news feed that interests you into the area below.
Content Archive
View previously published articles with the most recent shown first. Filter the articles by clicking on the category title, Health, Family, Lifestyle, or Nutrition.
Emotional Health:
Dads Doing Housework Is a Boon to Daughters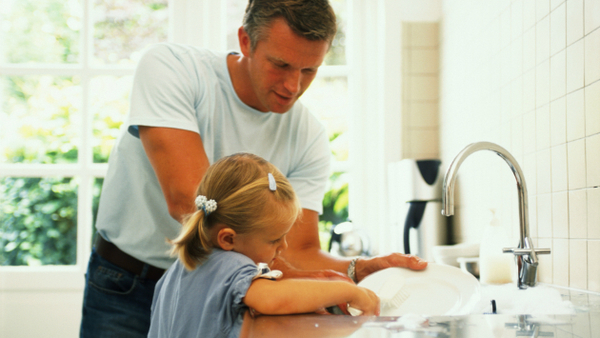 (VANCOUVER, British Columbia) -- Fathers who vacuum the living room, wash clothes and cook meals are apparently doing their daughters a big favor.
And it's not because the kids get to lounge around while dad does the housework.
The example fathers set for their daughters seems to motivate girls to pursue loftier career choices, according to a study by researcher Alyssa Croft from the University of British Columbia.
Croft found after studying 325 children ages seven-to-13 that "girls grow up with broader career goals in households where domestic duties are shared more equitably by parents," compared to home where moms gets stuck with most of the chores.
The shared responsibilities seem to motivate girls to study for careers in business, law and other professions that for years, women would shy away from.
Follow @ABCNewsRadio
Copyright 2014 ABC News Radio
---
Click here to view archives.
Customers should always refer to their benefit booklet or call the customer service number on the back of their identification card for detailed coverage information and limitations. See our legal disclaimer for more details.
@BCBSofAlabama