Select content that is important to you from the menu below.
Click on a category, then drag and drop the daily article news feed that interests you into the area below.
Content Archive
View previously published articles with the most recent shown first. Filter the articles by clicking on the category title, Health, Family, Lifestyle, or Nutrition.
Wellness:
How to Hide Dreaded Garlic Breath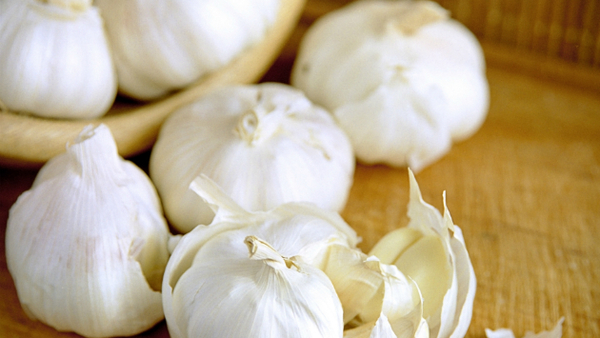 Hemera/Thinkstock
(COLUMBUS, Ohio) -- An apple a day keeps garlic breath away. Or at the very least, it will help to neutralize the odor that comes from eating garlicky foods, according to Ohio State University researchers.
They sought to determine what works best at tamping down dreaded garlic breath, which is created by sulfides contained in garlic.
Participants were first fed raw garlic and then given various foods and liquids. Apples worked well because of oxidating enzymes that cover up the smell of sulfides.
Meanwhile, lemon juice, milk and green tea also proved effective in reducing garlic breath. The researchers added that the best way to reduce the odor is to consume the various neutralizers while eating a dish with garlic.
Follow @ABCNewsRadio
Copyright 2014 ABC News Radio
---
Click here to view archives.
Customers should always refer to their benefit booklet or call the customer service number on the back of their identification card for detailed coverage information and limitations. See our legal disclaimer for more details.
@BCBSofAlabama