Select content that is important to you from the menu below.
Click on a category, then drag and drop the daily article news feed that interests you into the area below.
Content Archive
View previously published articles with the most recent shown first. Filter the articles by clicking on the category title, Health, Family, Lifestyle, or Nutrition.
Wellness:
If You're Gonna Sit, Be Physically Fit, Say Researchers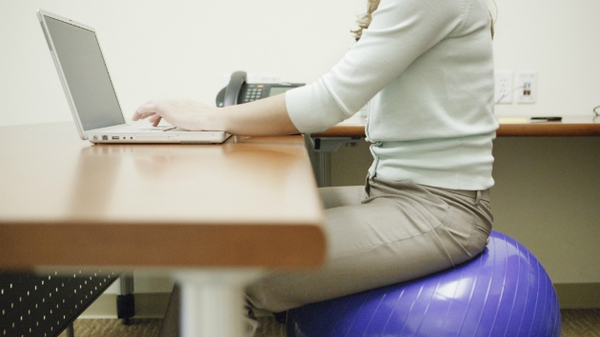 Stockbyte/Thinkstock
(DALLAS) -- For years, studies have pointed out the health dangers of sedentary behavior -- that is, doing a lot of sitting around and not much else.
However, while scientists don't dispute the various side effects that sedentary behavior can have, which include obesity, type 2 diabetes and heart disease, there hasn't been much research about how sitting affects those who are physically fit.
That is, until now. Researchers at the Cooper Clinic in Dallas, in conjunction with the American Cancer Society and the University of Texas, examined the fitness of 1,300 men in relation to their sedentary behavior beginning in 1981.
What they found is, men who are considered physically fit really only have to worry about high triglycerides, which can lead to hyperglycemia, if their lifestyle also involves a lot of sitting.
Just the same, a report from the Mayo Clinic last week suggests that two hours of sitting can have adverse effects on one's health, which would basically cancel out the benefits of 20 minutes of exercise.
Follow @ABCNewsRadio
Copyright 2014 ABC News Radio
---
Click here to view archives.
Customers should always refer to their benefit booklet or call the customer service number on the back of their identification card for detailed coverage information and limitations. See our legal disclaimer for more details.
@BCBSofAlabama