Select content that is important to you from the menu below.
Click on a category, then drag and drop the daily article news feed that interests you into the area below.
Content Archive
View previously published articles with the most recent shown first. Filter the articles by clicking on the category title, Health, Family, Lifestyle, or Nutrition.
Senior Care:
Seniors who exercise have better mobility, overall health: studies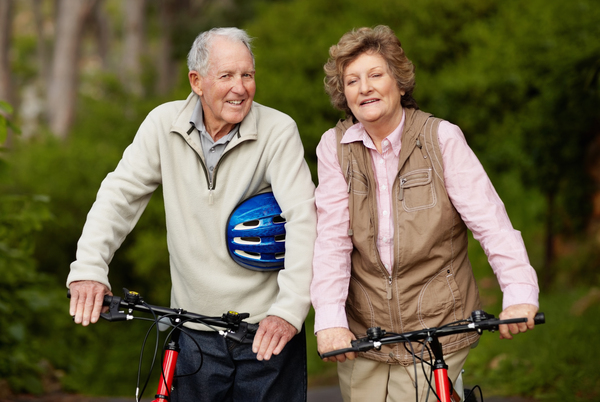 Two studies announced this week indicate that exercise is critical for helping seniors retain their mobility, reduce their prescription use and stay out of hospitals.
Exercise scientists at the University of Florida observed 1,635 sedentary seniors ages 70 to 89 with dwindling mobility and found that physical activity was a likely determinant in who succumbed to old age disability and who did not.
According to co-principal investigator Jack Guralnik, Ph.D., consistent physical activity staved off mobility loss by nearly 30 percent in the study, which was announced on May 27 and is soon to be published in the Journal of the American Medical Association.
Researchers in the American study considered seniors able to walk 400 meters, approximately one quarter mile, to be sufficiently mobile for independent living.
"That we had an even bigger impact on persistent disability is very good," said Guralnik, a professor of epidemiology and public health at the University of Maryland School of Medicine and a UF faculty member. "It implies that a greater percentage of the adults who had physical activity intervention recovered when they did develop mobility disability."
Meanwhile, a study conducted at the University of Bristol and published in PLOS ONE found that of 213 participants, whose average age was 78, those who exercised moderately just 25 minutes per day had far fewer health problems.
Prescription use was reduced by 50 percent over a four-year span following the intervention for those who exercised a minimum of 25 minutes per day.
The most active participants in the British study, who exercised an average of 39 minutes per day, saw 50 percent fewer emergency room visits than their less active peers.
"We know that leading a physically active life has health benefits for all ages, but this study suggests there may also be economic benefits by reducing reliance on medication and preventing costly emergency hospital admissions," says Dr. Bethany Simmonds and Professor Ken Fox, from Bristol University's Centre for Exercise, Nutrition and Health Sciences. "Our findings further support the need for greater availability of community-based programs to increase physical activity and prevent loss of lower limb function."
The results of the studies could suggest a need for more development in senior fitness, particularly the need to design exercise curriculums tailored to individuals in their 70s and 80s.
---
Click here to view archives.
Customers should always refer to their benefit booklet or call the customer service number on the back of their identification card for detailed coverage information and limitations. See our legal disclaimer for more details.
@BCBSofAlabama